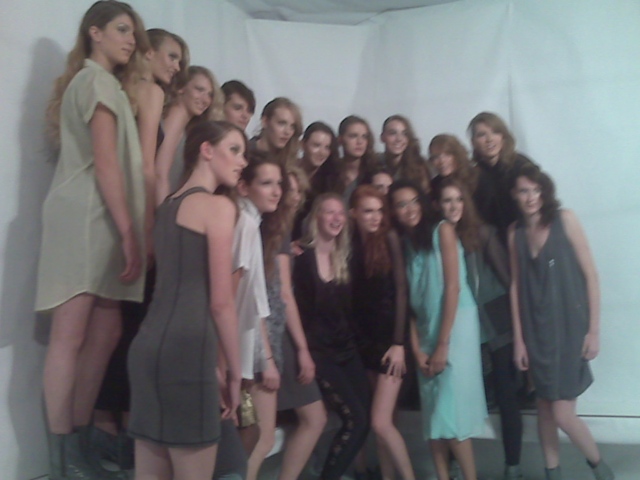 I was already home and ready to start writing when I got a message that I should head down to The Black Hoof to see Rita Liefhebber collection. I put some some relaxed clothing and my Final Fashion Dr. Martens and headed out. I was so glad I did but pissed I forgot my camera. I had to use my blackberry.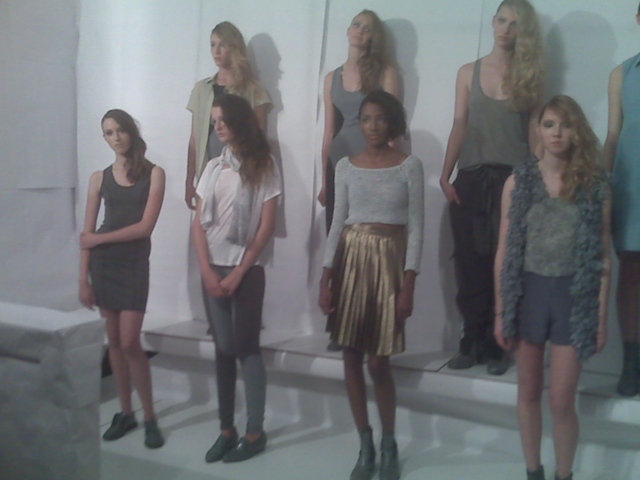 The presentation was in the back room in the restaurant. There were a steady stream of people when I arrived. I learned the kitchen was making appetizers. I was in heaven as the food at The Black Hoof is amazing, a meat eater's paradise.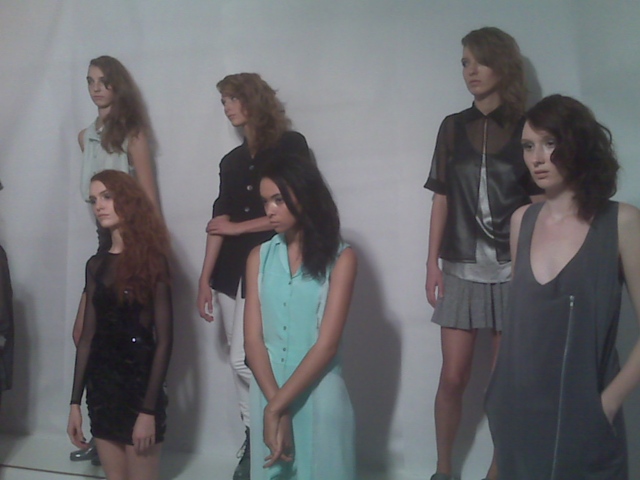 Finally, I made my way inside the white room. Two rows of models lined two walls. They each were wearing a different look from the collection. It was very well done. I loved the colour palette of grey, black and punches of seafoam. There were a lot of pieces I would wear from the collection including the black dress with triangle panels.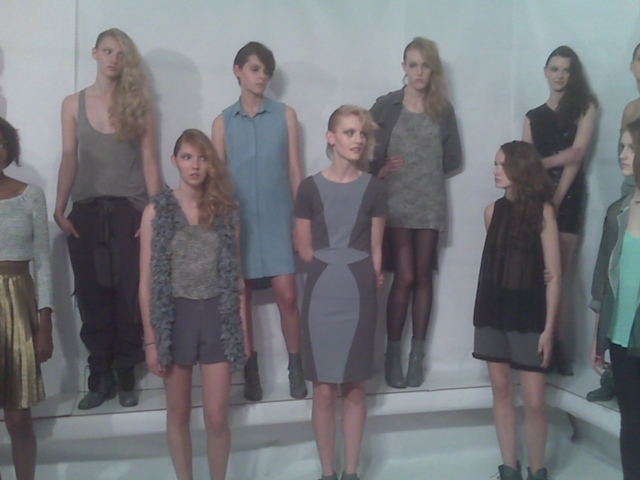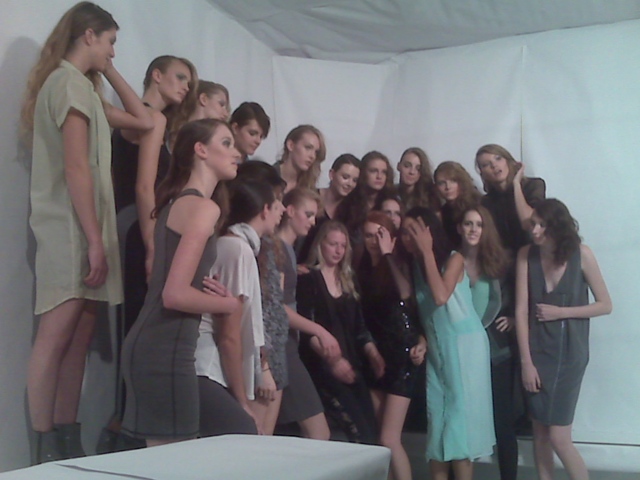 This was an unexpected treat of fashion week, a definite highlight.