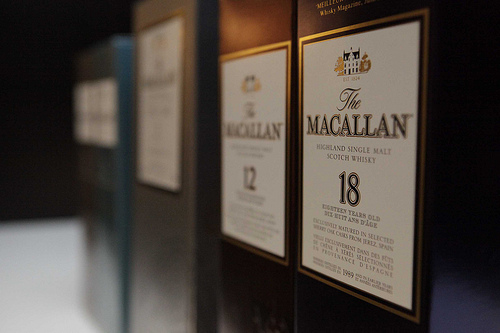 I was invited to the Macallan Scotch Tasting which was held at ONE in the Hazelton Hotel from the folk at Matchstick. I accepted on a lark. I didn't like scotch but I decided to learn more about it. I attended the Kettle One Vodka tasting and had a great time. So, I invited three friends and headed down.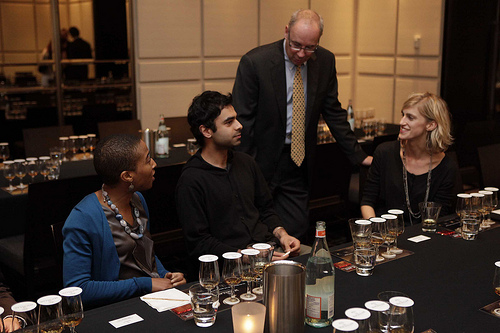 We were presented with four different glasses. They contained Macallan scotch of different ages; 10, 12, 15 and 18 year old.
I didn't liked scotch before but now I can say I do. It's a complex drink and I was partial to the 15 year old. I liked the combination of the bourbon and sherry casks instead of just the sherry alone.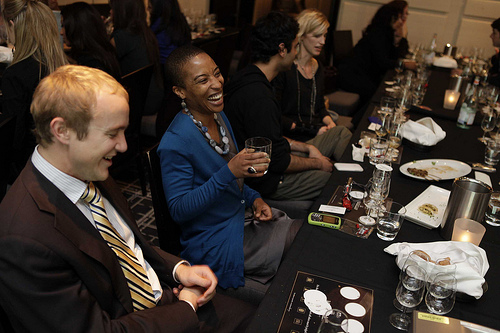 We saw the Macallan ice ball making machine in action. It takes a cube of ice and turns it into a ball. The circular shaped ice doesn't melt as fast as a cube so you can chill your scotch which diluting it too much. I was lucky enough to get the demo glass. More scotch for me.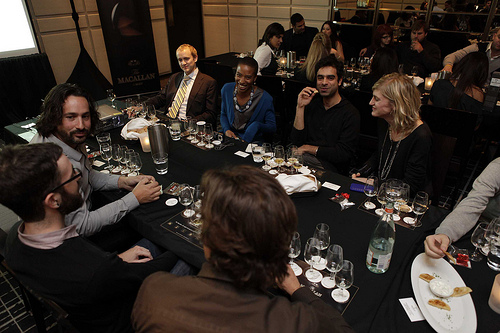 At the end of the tasting we were given nice Macallan box with 2 small bottles of Macallan scotch (10 and 12 year old) and a Macallan rock glass. The box I'm going to use for jewellery. Matchstick provided a great set of photos from the event. I've posted some but the full collection is in the slideshow.
You can sign up for more tasting events at celebratethemacallan.ca
images: matchstick and me