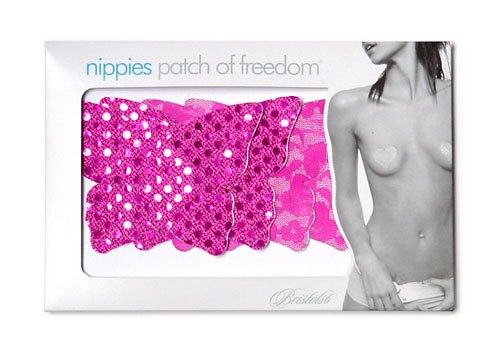 I received a package containing Nippies by Bristols 6 of various styles from rock-it promotions the other day. Nippies are exactly what you think they are, nipple covers. A few years ago, I had tried a couple brands but never liked the result which was puckering. I decided to give these a shot because maybe someone improved on what was happening then. I was right. Bristol 6 has made some nice ones.
The first time I wore a pair of plain black heart shaped Nippies. I decided to leave the black lace heart ones at home. You couldn't see them in the dress. I was more worrying about having a wardrobe malfunction with my one shouldered dress. Proof is in the photo as I wore them to Bloor Street Entertains. I totally forgot I was wearing them and there was no puckering.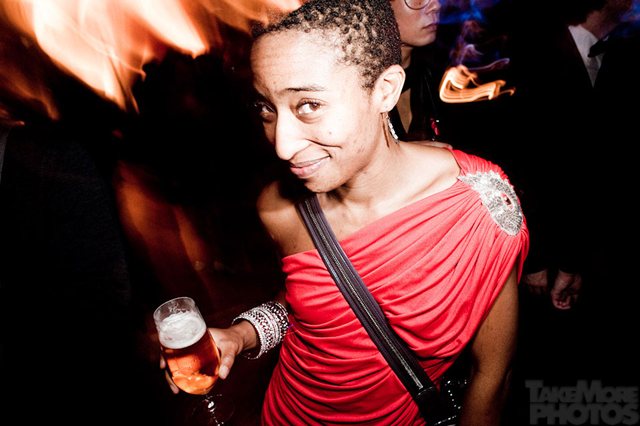 I also received some silver star shaped Nippies. One was a matte finish and the other was sparkly. I tried the matte finish ones and I liked these better than the heart shaped ones.
The final product was Nippies Nautral an ultra thin silicone nipple cover. It's apparently "paparazzi proof" because it doesn't reflect light through clothing. There are two versions one with adhesive and one without. I was trying out the one without. Body head is used to keep it in place. They actually stayed in place too. I wasn't dancing so I can't say anything about their usefulness in those types of situations. It would have been nice to receive the darker nipple cover to better match my skin tone. I don't know if they are paparazzi proof either, I wasn't taking pictures.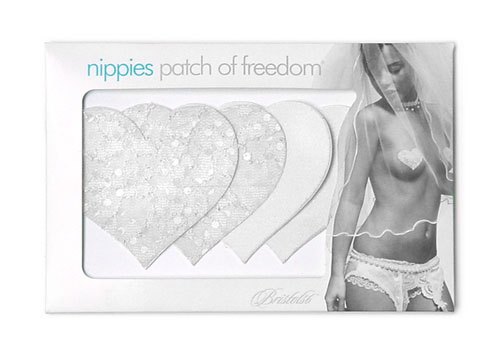 There are a number of styles of Nippies. Some more descreet, others for being exposed. There are shapes to please/cover anyone like butterflies, hearts and stars. There are the neutral colours but many bright and metallics options. There's leopard print for you fans.
You can get Nippies by Bristols 6 ($14 – $21) at Secrets from your Sister (560 Bloor Street West and 2501 Yonge Street).
image: takemorephotos.com