Fashematical by Fashematics aka Jonathan Zawada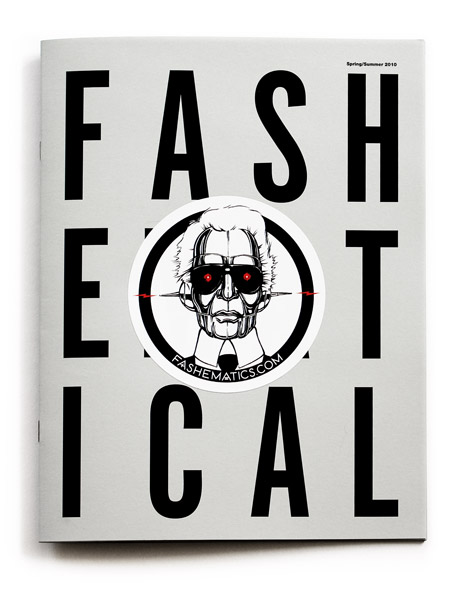 Fashematics is the brilliant website by Jonathan Zawada. It a blog that combines math and fashion. I'm so in love with it. Jonathan created an amazing zine recently and I immediately ordered it.
This book was published to commemorate the 50th fashematics equation created for Zawada's fashematics.com blog. Jonathan created this zine of his favourite looks from the Spring/Summer 2010 runway shows, reinterpreting the models as part of either a horde of zombies or an army of robots. It is a flip-flop zine that reads inwards from both covers beginning with either a Zombie Karl Lagerfeld or Android Lagerfeld sticker. Features clothes by Prada, Bernhard Willhelm, Balenciaga, Alexander McQueen, John Galliano, Chanel and more…

$16 (AUD) for international shipping. BUY IT HERE!
I'm loving the robots more than the zombies but it's all a lot of fun.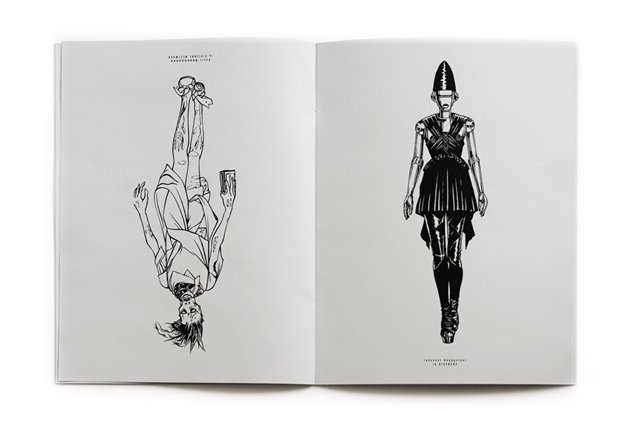 images: fashematics.com