I saw this really neat design through a friend on twitter.  The Colour-in Dress by Michiel Schuurman and Berber Soepboer is ingenious, a colour it yourself dress. You purchase the dress and fabric markers. The rest is up to you and your imagination.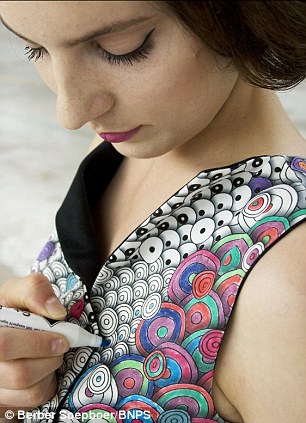 The colour-in dress is finally for sale. Fifty dresses have been produced in four different sizes.
It can be yours for around 250 euros (depending on the shipping costs). Send a mail to soepboerschuurman@gmail.com if you're interested. The dress will be shipped in a nice (gift)-box with textilemarkers.
See the website for more information on the Colour-in Dress by Michiel Schuurman and Berber Soepboer
images: dailymail.co.uk, michielschuurman.nl