I think the new Holt Renfrew window display is very fitting for spring.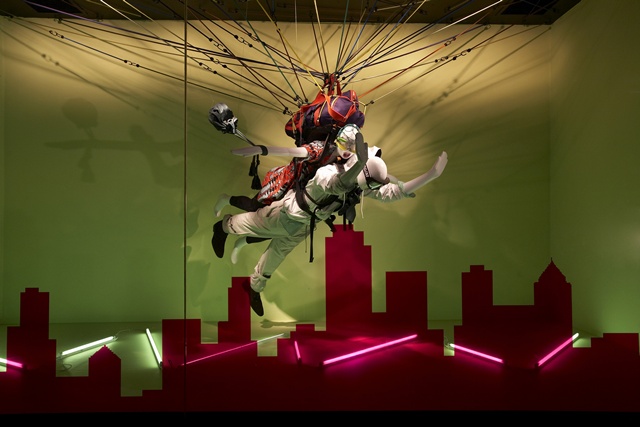 "There was an abundance of sport references in the spring collections and designers like Alexander Wang, Balenciaga and Prada really led the way. Our windows capture this trend and exaggerate it with an 'extreme' theme'" says John Gerhardt, Holt Renfrew's Creative Director. "We were also influenced by the photography of Sam Taylor-Wood who plays with ideas of gravity and weight. In our windows, the mannequins are in a state of suspension, defying gravity while participating in a variety of daring sports."

Systems of bungee cords were installed in each window to suspend the mannequins in place as they mountain bike, skateboard, surf, rock climb, repel and sky dive. All of the finishes and props echo the sport theme and the patterns of the fashions of the spring 2010 season.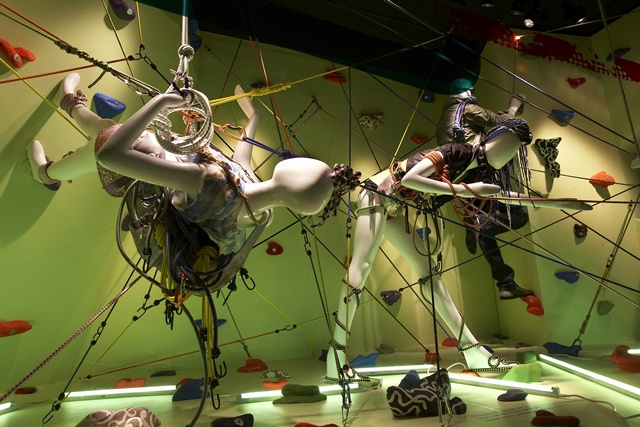 images: courtesy of Holt Renfrew