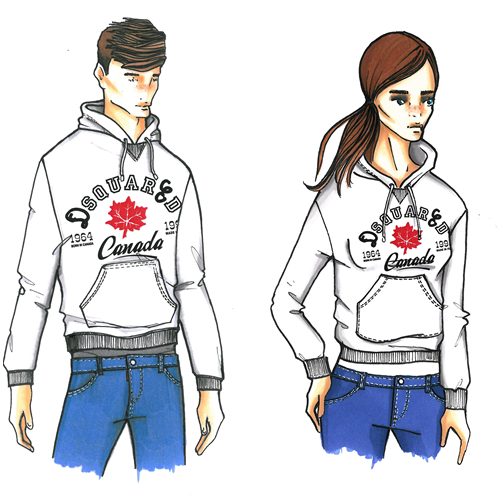 Lots of collaborations coming out of Holt Renfrew. Just this week I posted about the exclusive Marc by Marc Jacobs tshirt. Today it's DSQUARED² creating a limited edition Canadian pride hoodie. They are celebrating the collaboration in Vancouver during the Olympics.
DSQUARED², synonymous with trend-setting fashion and imaginative designs, will introduce a limited-edition fleece hoodie paying homage to Dean & Dan's Canadian roots. An event to celebrate the exclusive collaboration between DSQUARED² and Holt Renfrew is slated to take place on Saturday, February 13, at Holt Renfrew's Vancouver location, located at 737 Dunsmuir Street, between the hours of 5PM and 7PM.

The inspiration for this limited edition piece stems from Canadian pride. The hoodie, which retails for $350 CAD, captures Dean and Dan's all-original and playful sense of style. "Keep it warm. Keep it real. Keep it Canada," says Dean and Dan Caten, Creative Directors of DSQUARED². "And don't ever let them see you sweat… in a sweatshirt!"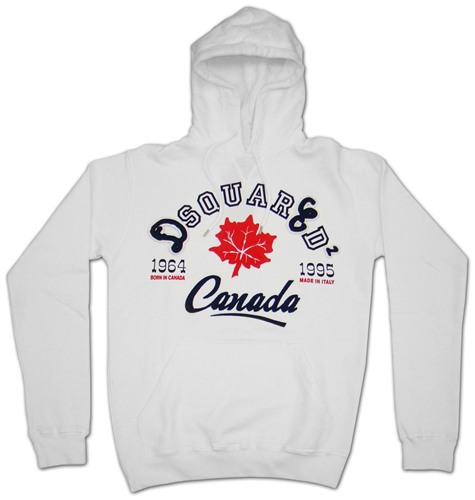 I had a little sticker shock when I heard the price, $350. I don't know why I'm surprised considering it's DSQUARED² and I know their price points. The sweatshirt is available now at the Montreal, Bloor, Calgary and Vancouver stores.
P.S. Dean and Dan will also be running with the torch on the morning of February 10 at approximately 11:50 AM in North Vancouver. – Thank you for letting me know DSQUARED² PR.
images: courtesy of Holt Renfrew