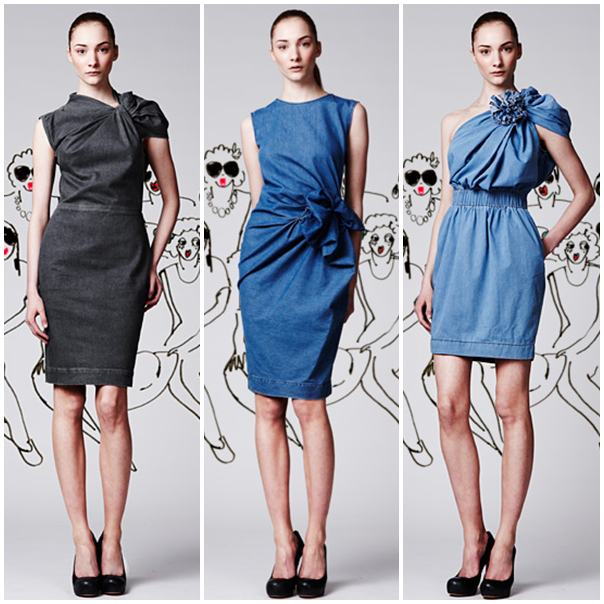 The Lanvin Acne denim collaboration that started with the Spring 2009 collection continues. It must be a yearly endeavor because I was wondering when the next update would be. It looks like they cut out the Men's version of the line as I don't see it on the shop.acnestudios.com website.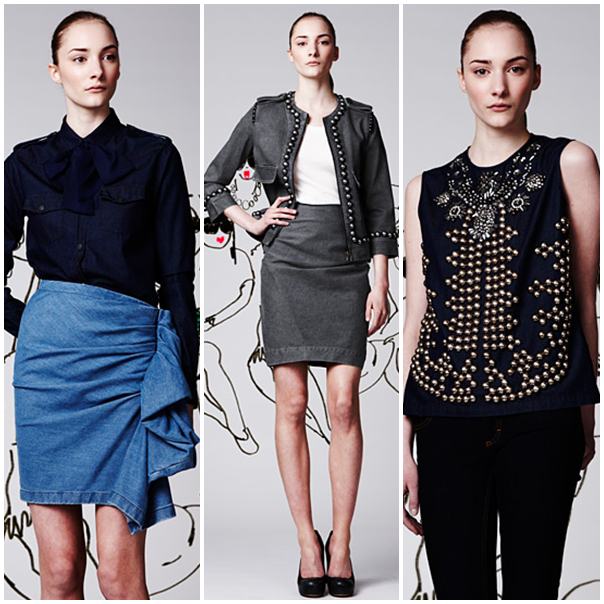 I really like the draped denim dress, they really look like Lanvin pieces
I don't think Holt Renfrew will be stocking this season of Lanvin ♥ Acne after seeing how many pieces were left at Now or Never time and Last Call. But I will confirm for sure. You can purchase the Lanvin ♥ Acne 2010 collection at the Acne Online Shop.
images: shop.acnestudios.com