The Audi dealership would host Kirk and Stephen once more as they presented the Greta and Erza Constantine Fall Winter 2010 – 2011 collections.  The boys seem to have great sponsors with Audi, Stolichnaya, Glaceau smartwater, ALDO, and Ame.
There were no Rado wristbands when checking in this time instead I presented with a plexiglass rectangle engraved with the words "Greta Constantine" and a gold sticker with my seating assignment. It was a great touch and a nice little keepsake after the show.
Paul Baik, my amazing Photographer was with me to catch-all the action. We went backstage to an unusually prepared team, it seemed they were waiting on the audience. I was in awe, where was the craziness and drama? It was none to find, only models milling around eating (yes, eating), talking and taking photos.
It was a night of the urban, doomed heroes and the dark, noir dames. The collections are both urban and modern but completely divergent. Erza is your prototypical urban dweller, covered in layers of fashion forward garments. The Erza man is casual but never unstylish. The men's collection styling was heavily influenced by the military and soldiers. The makeup inferred a recent battle or the calm before the final push. There were multiple wars references from the civil war to WW2. I dare say there was a "suicide bomber" reference too but that could have just been my gut reaction to the hooded man wearing a black vest with multiple pockets stomping up the runway. The collection was really strong and everything seemed to fit. I normally can find some things to nitpick about, but not this time. I was most impressed with the outerwear, lots of great coats for men for Fall Winter 2010 – 2011.
The Greta Constantine woman asserted herself on Friday and made sure everyone was paying attention.  The Greta girl had looks for the office, a night on the town and the fundraising gala. It was a cohesive collection of that seemed to distill the core Greta girl look ported to different fabrics.  This included jerseys dresses in poly, wool and sequined jersey.  Office Greta was a the series of  Wool jersey pieces which provided enough structure to look boardroom ready and enough drape to be Greta Constantine.  I would love to  spruce up my office attire with a few of these beauties.  You had your classic jersey Greta party dresses that everyone loves and craves.  There was the added twist of shimmer thanks to the sequins.  They looked beautiful on the runway in motion.  Finally, it was party girl Greta with leather panel boot leggings paired with goat hair and fur vests.  All I have to say is that I need those leather boot leggings, HOT!
Both collections presented a new maturity from Kirk and Stephen.  I know it's been said a lot but maturity is really the best word to describe it.  They are really coming into stride with in finding out who Greta and Erza are?  I know I'm a little bias in my love for Greta but I really believe this was the best collection I've seen from them to date.  The Greta Constantine collection looked like money in the bank walking down that runway.  There were so many wearable and beautiful pieces.  I wanted it all.  Erza Constantine impressed me a lot, even more so than Greta.  It didn't look like Erza's second time around the block at all.
If you want to catch up on all the drama that played out before the final runway show check out the Fashion guest blogger post by Kirk and Stephen on The Ampersand.
You can see the slideshow of the complete show and backstage photos.
Of course another great thing about a Greta and Erza Constantine show is seeing old friends and new all dressed up.  I'm in way too many of these photos so please forgive me.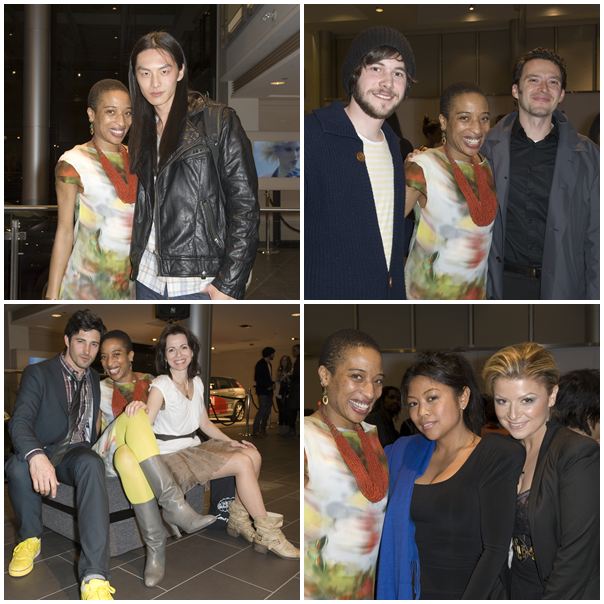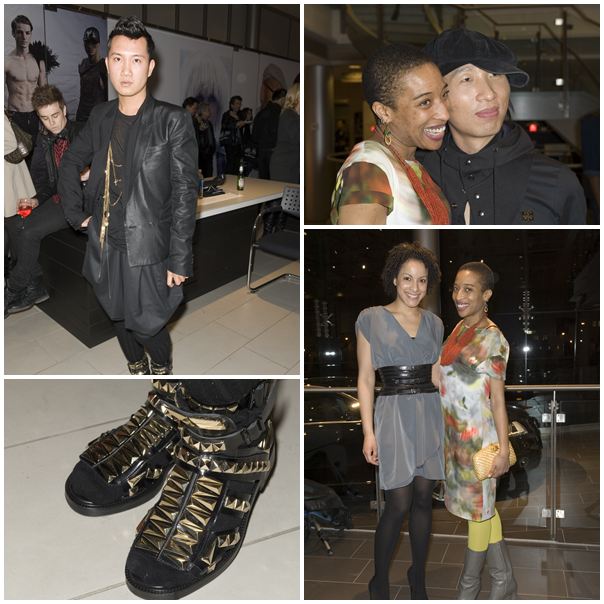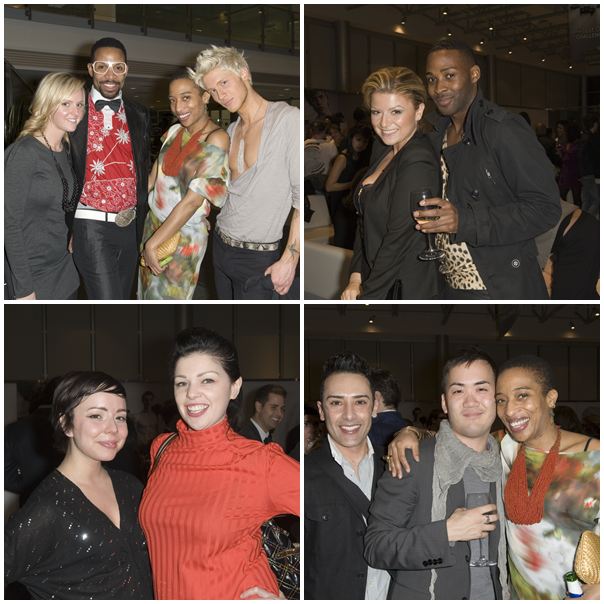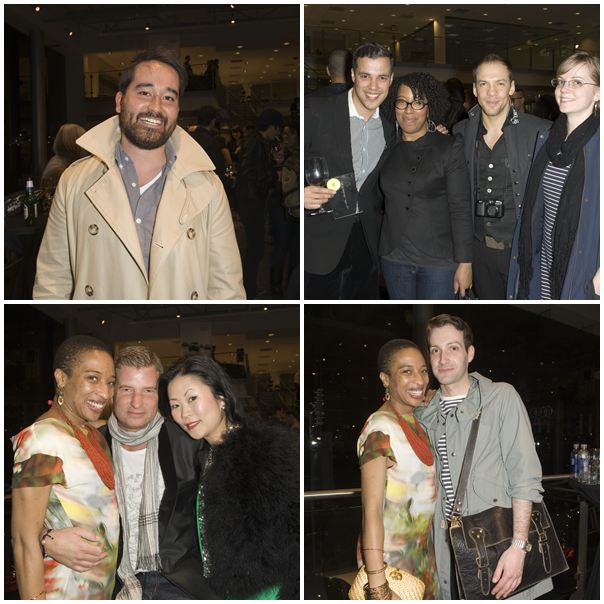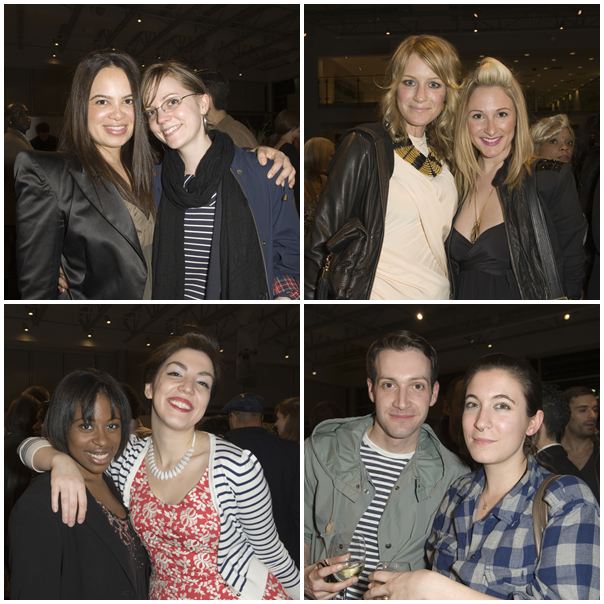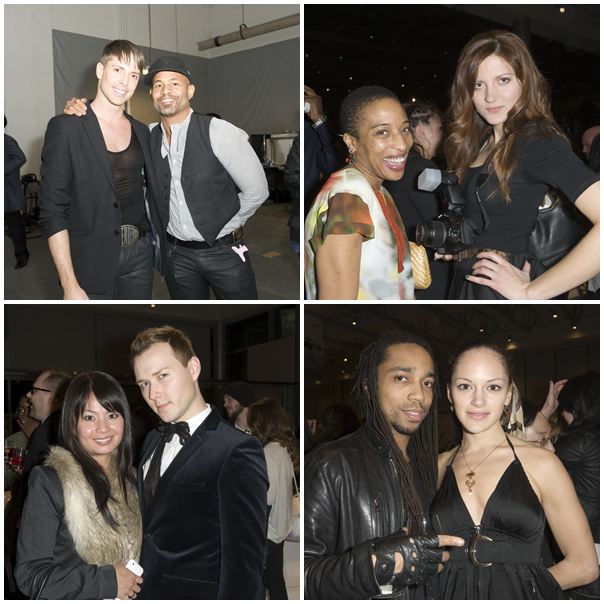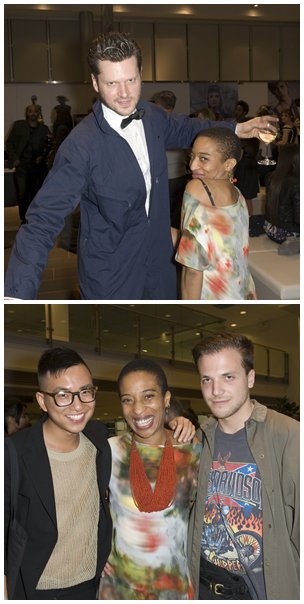 Let's give you my Greta and Erza Constantine outfit breakdown: Erdem Dress, H&M tights, Dries Van Noten boots, Vintage Rattan-ish clutch
All Photos Taken by Paul Baik for I want – I got, www.paulbaikphoto.com