I really enjoyed the Burberry Fall Winter 2010 – 2011 collection. There was lots of shearling, huge collars and aviation influence. It was a coat lovers dream: cropped, long, oversized and sleek. The clothing definitely took a back seat.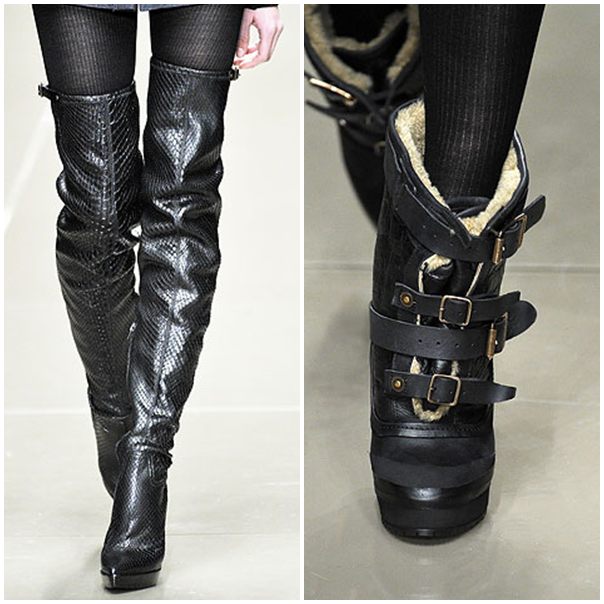 Burberry Prorsum continued with their "clunky stompers" footware trend juxtaposed with sleek boots. Rugged shearling lined boots with multiple buckles are transformed with a stiletto.   They came in various heights too.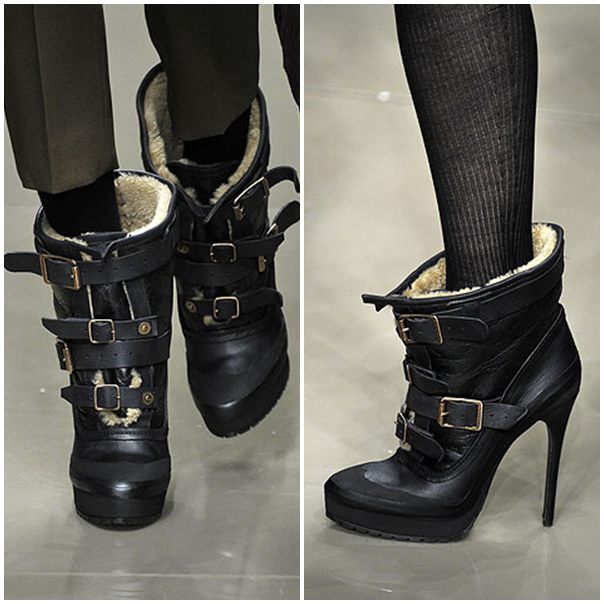 A stark contrast to the clunky stompers were sleek thigh high boots in leather and reptile skin.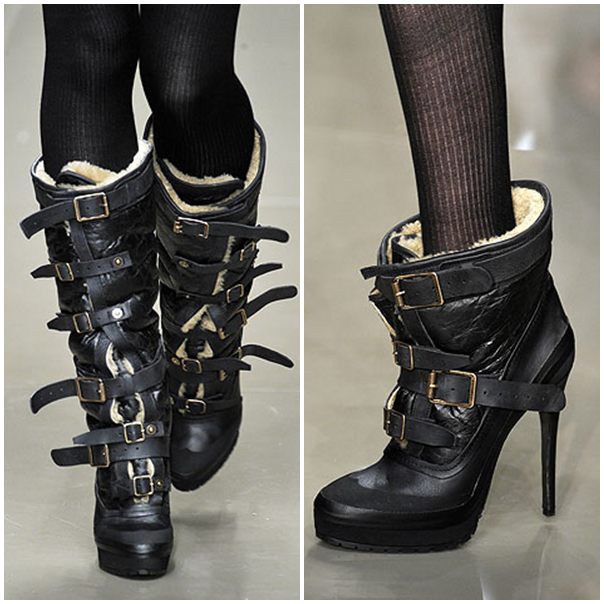 I like the shearling boots.  What do you think?  The ankle boot version is my favourite.  I think a flat version of the knee-high version would be amazing for fall.  The models in the show aren't having problems walking in them so I'm assuming they aren't too heavy.  There is a lot of stomping though.  Check out the full Burberry Prorsum Fall Winter 2010 – 2011 womenswear show.
images: eastnews.ru, style.com