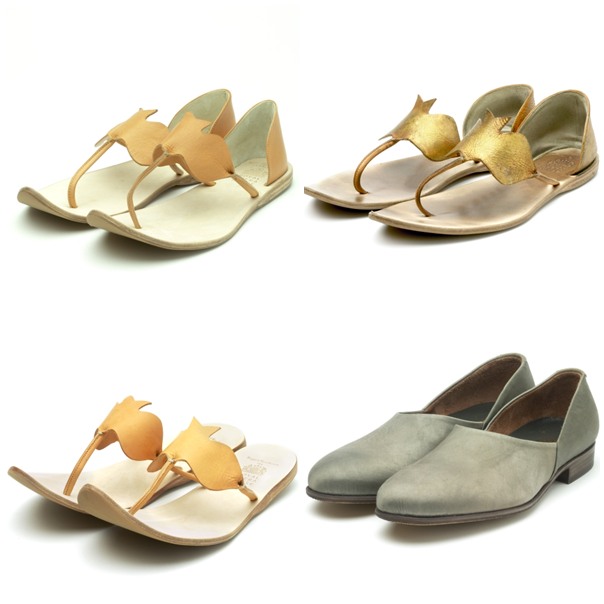 Rupert Sanderson created shoes for the cast of Verdi's Aida at the Royal Opera in London. I love seeing fashion and costume design converge. It's such a perfect fit.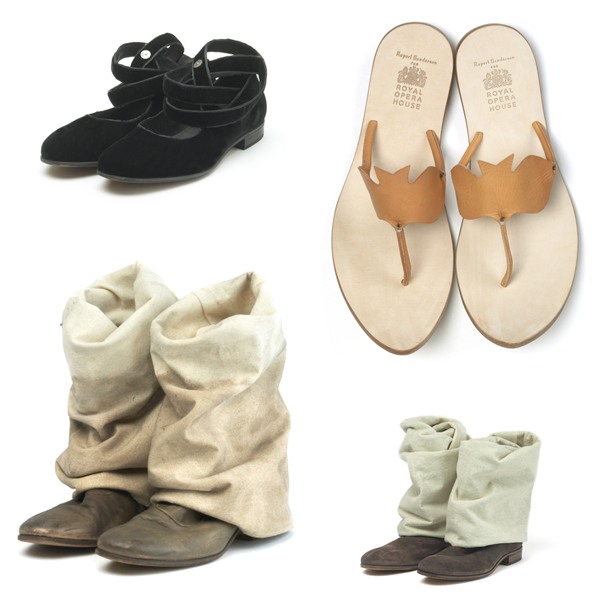 Rupert Sanderson has designed the shoes for a cast of over 200 working alongside illustrious young costume designer, Moritz Junge. The vision for the production is bold: Egypt is set aside for an unnamed post-apocalyptic tribal landscape where everything is very 'brought-down' and distressed. This has given Rupert great scope for designing an edgy, deconstructed collection of shoes. Boots will be worn out – Rupert is literally burying them in his back garden for two months to allow the mud and grit to do its worst. Sandals will be simple, using frayed materials with raw edges and a neutral or earthy colour palette. And against this ragged aesthetic, the bejeweled slippers and platform wedge sandals designed for the princess Amneris stand out like diamonds on a beach of pebbles. On collaborating with The Royal Opera, Rupert Sanderson says: The opportunity to delve into The Royal Opera's costume archives and explore the Opera House itself has been immensely inspiring. The production will move to Valencia and then on to Oslo, returning to London early 2011 to close.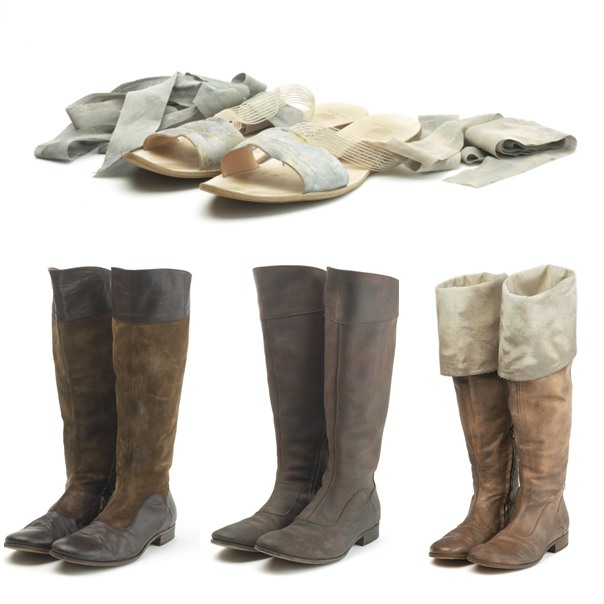 The tall and shorter boots are perfect.  The time in the backyard worked well they look perfectly broken in.  However, The standout shoes are those created for the character Amneris.  That is a serious platform sandal.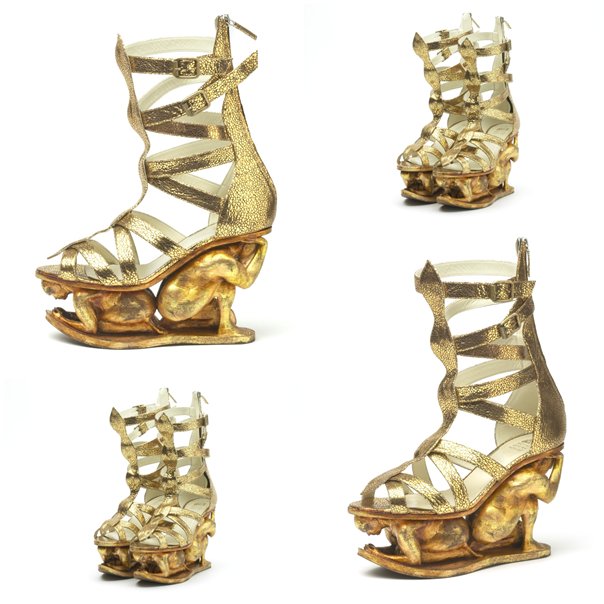 images: courtesy of Rupert Sanderson