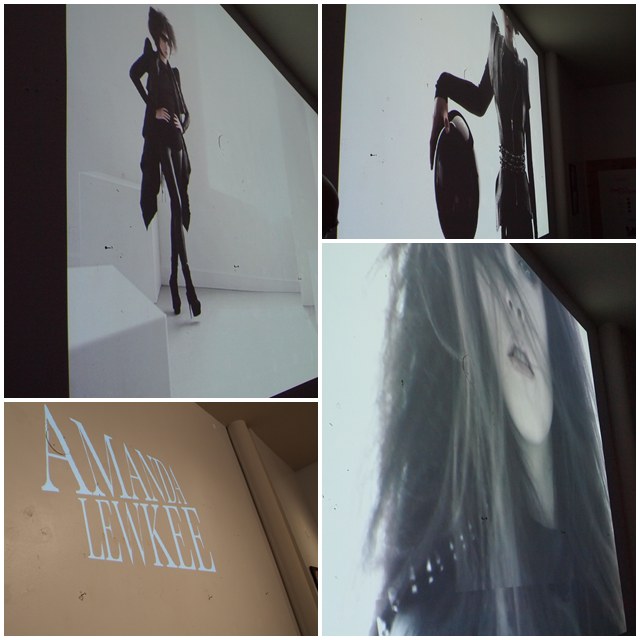 "Who are those scenester kids?", I wondered. I was at Derek Blasberg event. A group of four people all dressed in black arrived. Now don't get me wrong, I love the scenester kids. Someone has to take this stuff seriously because I know it's not me. I recognized the guy in the group. It was Trash Helder. The women were wearing clothing with a similar style. This wasn't random chance, it smelled calculated to me. Carefully planned to produce the following reaction: who are you and who are you wearing? The photographers ate it up and the quartet received a lot of attention. They commanded the room, it was amazing to watch. I loved every second of it.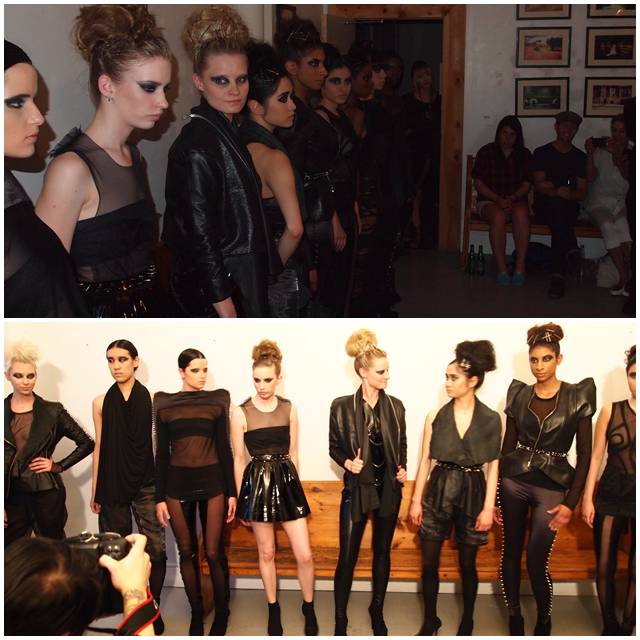 I would later find out that later that Amanda Lew Kee, a recent graduate of Ryerson's School of Fashion orchestrated the scenester kids scene was . I went to the Fall Winter 2010 preview of her namesake woman's line. I got to meet Amanda and I gushed over her stunt and its brilliance.  It was perfect because the clothing lived up to the attitude they brought.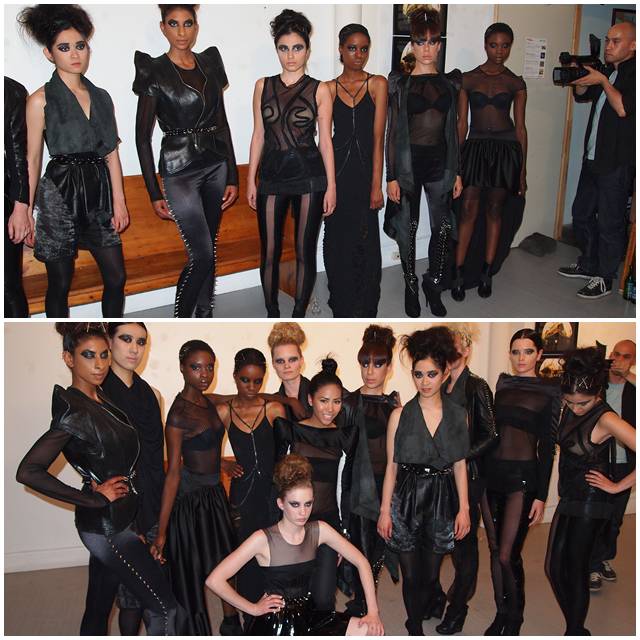 The preview first presented the Fall 2010 fashion video created with Felix Wong. I enjoyed the film and its stark white set.  It really allowed the dark, sexy designs of the collection to stand out and convey the feeling of the collection.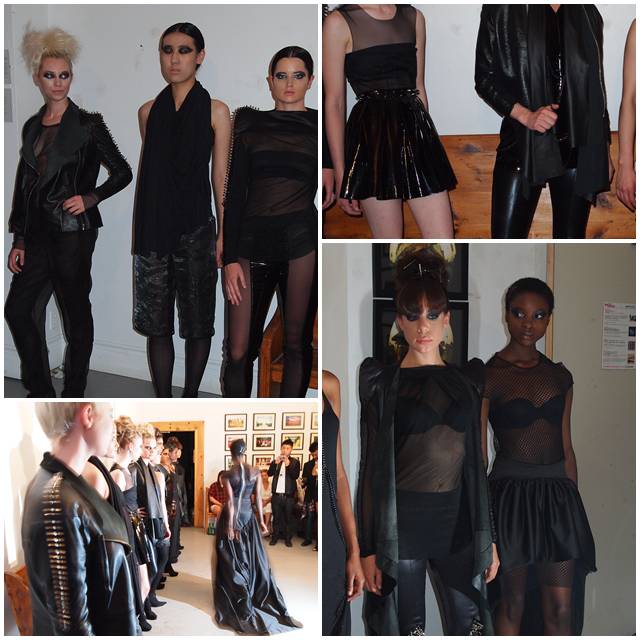 After the short film a parade of models all decked out in Amanda Lew Kee's Fall Winter 2010 – 2011 collection came out for photographs. It was a bit of a scrum getting photos initially but that calmed down.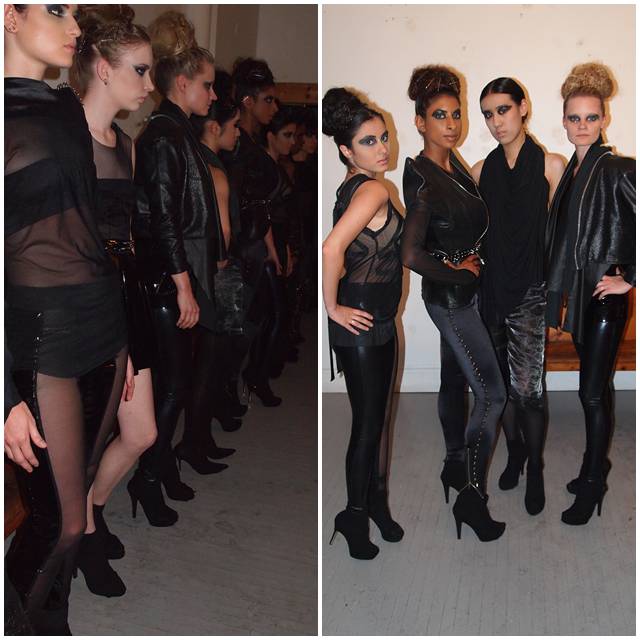 I liked the collection. It featured lots of leather, PVC and sheer fabrics.  Strong shoulder and bodycon silhouettes played heavily in the collection.  It was heavily gothic inspired streetwear.  It's a very youthful collection but I could see a lot of the jackets crossing the age barrier.