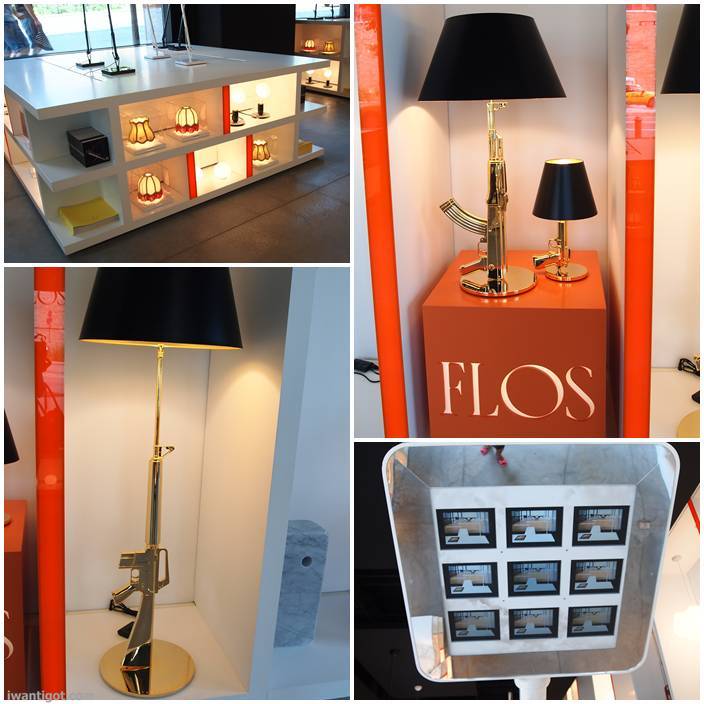 Flos occupies the corner of the shared building with Moss and Moroso.  It's home to some seriously hot looking light fixtures. You can find designers like Philippe Starck, Jasper Morrison and Pier Giacomo Castiglioni here.
Today Flos is an international organization that offers a complete range of residential, commercial and even custom-made lighting products that can be seamlessly integrated in any office, hotel, or store, together with a specifically designed line of informative materials, among which a corporate manual.
Flos contract division assists architects with the know-how it acquired over its forty years of experience not only as a manufacturer, but also as a specialty lighting systems designer for a wide-range of challenging environments, such as museums, stores, and theatres.(source)
The store itself is quite minimal with a few tables. Most pieces are displayed on shelving built into the walls.  The standout item in the store is the oversized Kelvin LED lamp design by Antonio Citterio with Toan Nguyen in 2009.
The Hooo!!! & Haaa!!! Lamp By Philippe Starck, Jenny Holzer, Moritz Waldemeyer and Baccarat was incredible.  I had gotten used to hearing numbers in the five or six digit range but  I still almost hit the ground when the price tag of $126,000 was announced.  There are 9 lamps in existence. Hand made Baccarat crystal is the body and custom LED by Moritz Waldemeyer were used.  Jenny Holzer provided the text on display. You can't customize the text, I asked. There is a table top version of the floor lamp for a more reasonable $12,000. You can see more photos of the lamps on Moritz's website.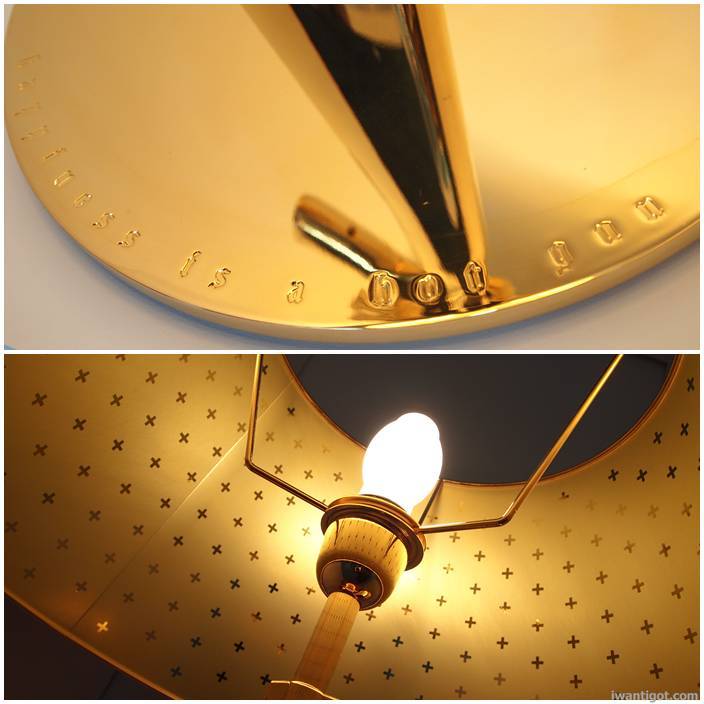 I also loved Philippe Starck's Gun lamp series. I'm weird like that though. Alessandro confessed to me that he owned these lamps and that they were sexy. Ha, I can't complain with that assessment.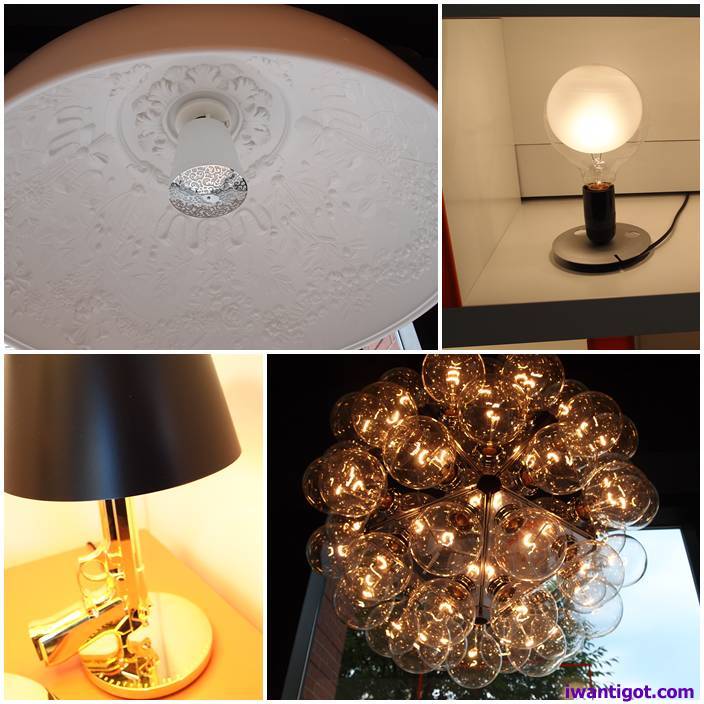 Flos USA – Flagship Store
152 Greene Street
New York
This is one post in the series called I want – I got's Bisha Adventure in New York City. Be sure to read the whole I want – I got's Bisha Adventure in New York City series from the beginning. I want – I got would like to thank Matchstick and Bisha for providing for all travel expenses on this day trip to NYC.