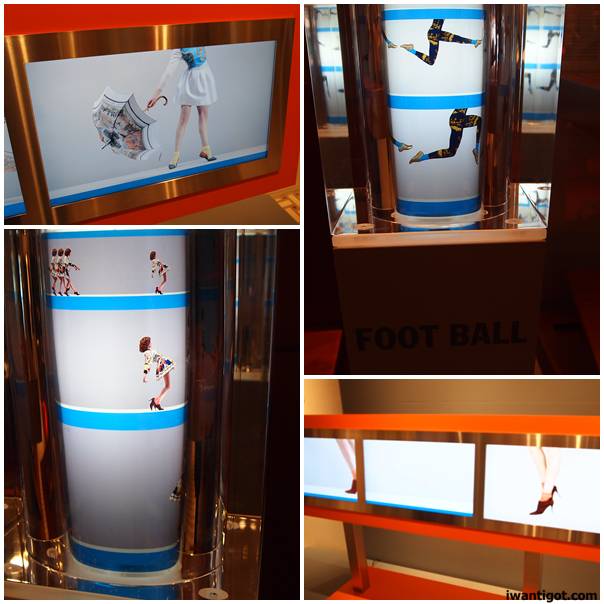 Hermès had a small party to feature a special film installation called Foot Ball created by artist Marcus Tomlinson. The fall 2010 Hermès shoe collection was the inspiration for the film. There was a preview of the upcoming Fall 2010 accessories collection also.
Every shoe has a thousand and one tales to tell, and Marcus Tomlinson believes each one, following them step by step. In his enthusiasm for Pierre Hardy's designs at Hermès, the artist, photographer and maker of animation films has become their messenger: "His shoes strike a perfect balance between design and craftsmanship, between tried and trusted skills and what seems to me is a very limpid form of inspiration."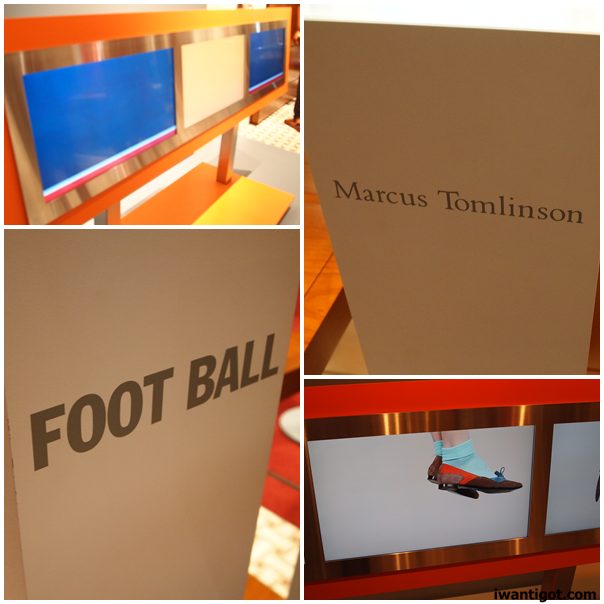 Patiently and passionately, the artist has composted FOOT BALL, the film of an imaginary day in the life of a part of shoes. And so there are, filching fragments from our own lives – step by step, with measured tread, from a standing start, or dragging their feet.
The installation will be available for public viewing in the Hermès Bloor Street store until July 31, 2010. I took some video of the installation.
Then I found a link to the complete video online so that if you can't visit the store you can still see what the Marcus Tomlinson installation is about. View the film here
This was my first invitation to an event at the Hermès store. I was very excited as I'm such a huge Hermès fan. It also gave me an excuse to go wild with the Olympus E-PL1 in the store without question. I have tons of photos from that I will be sharing in other posts. I could stare at the scarves forever in that store, they are so vibrant and beautiful. The prints are so intricate that I'm just amazed at the craftsmanship and time required to make one. They are works of art. There was a little photobooth set up so you could play a little dress up in Hermès with photographer Dwayne Evans. Dwayne took the shots of me in Polysh Magazine and it was good to reconnect with him.  I have some other shots I have to track down from him to post.  They are fun too.
The riding boots were my favourite shoes of the fall collection. They are perfect. New to fall are the lacquered wood bracelets. They are fun, stackable bracelets in a variety of colours and sizes. They are a lower price point than most other bracelets in the Hermès family. Some of the new scarf prints that caught my eye are Cent Plis des Miao and Ex Libris en Camouflage. I also have my eye on a proper scarf ring and I'm loving the Bolduc ring in Palladium.