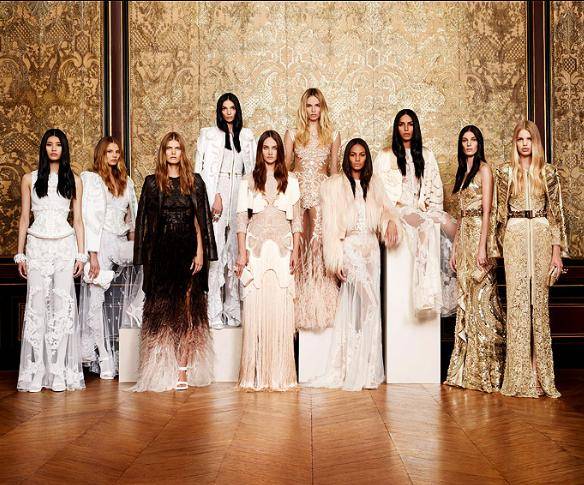 It's hard to comment on something so perfect. What words can express the tear enducing beauty of the collection. Some of the garments took 1600 hours to produce. Can you imagine the furiously busy women and men in the atilier creating these garments? They must be extremely proud they must be of their work. A documentary NEEDS to be made about the House of Givenchy's couture division. Riccardo Tisci and his team are 21st century couture gods.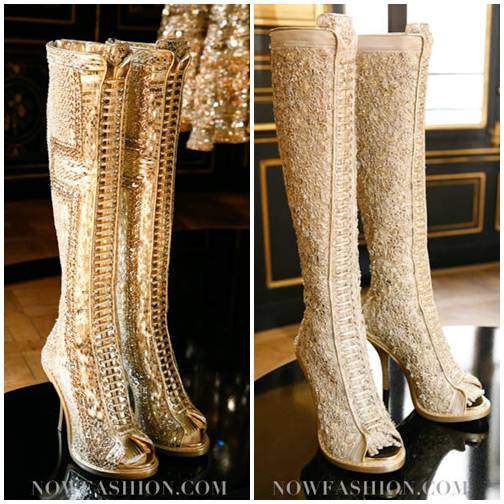 There was no runway show this season and I have to admit I liked it better. The photos that are out their already are amazing. There are photos with the clothing on models and on judys. I like the differences the human form and judy show off in pictures. Nowfashion.com has some great shots of the shoes and boots. They go from the fairly simple sandal to crazy ornate open toed boot. I can't wait to see more of this collection in the wild.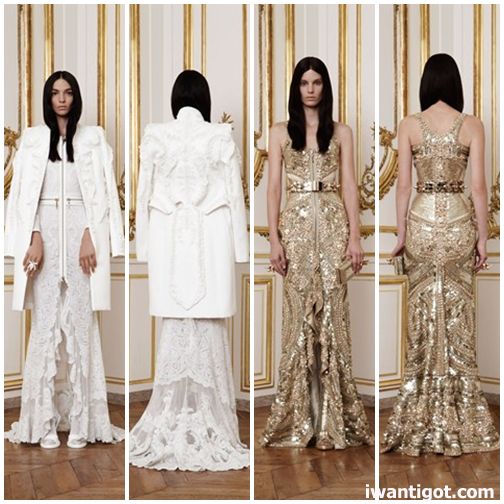 You really need to see the high resolution shots available on style.com and vogue.uk.com.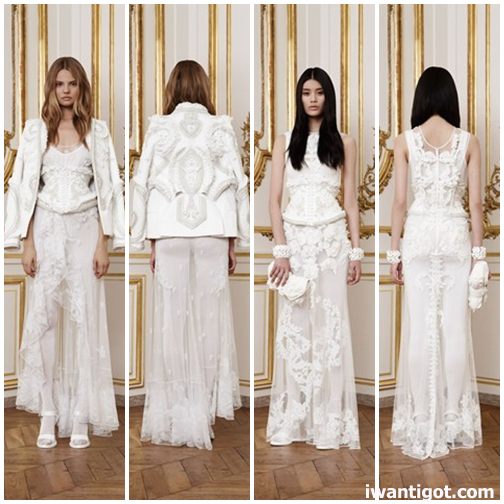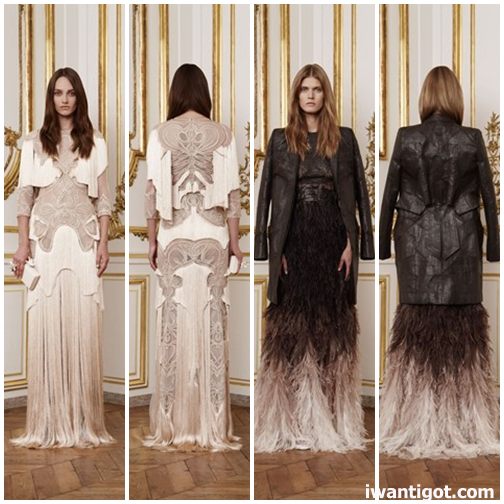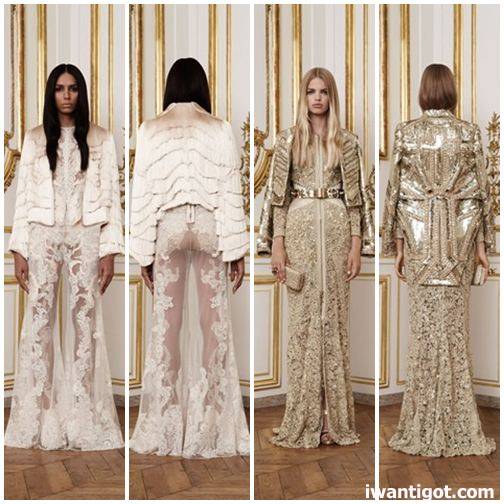 I'm always finding video and here is one that talks to Riccardo Tisci about the fall 2010 Givenchy haute couture collection.
images: style.com, nowfashion.com, vogue.uk.com