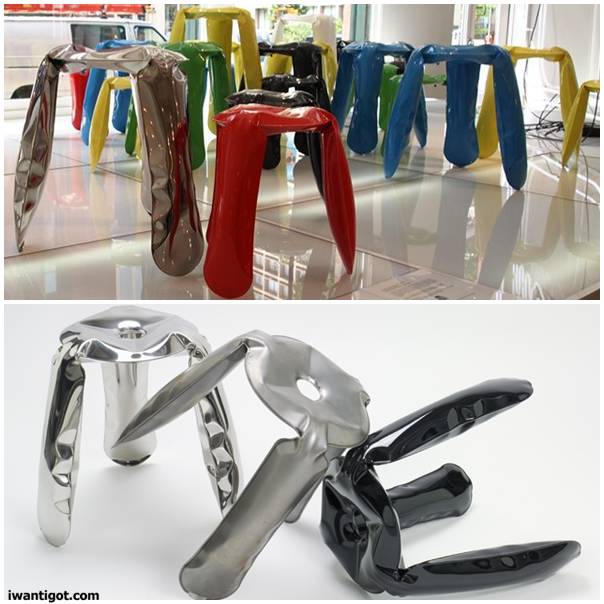 I first saw the Standard Plopp Stool at Moss in New York. I was on the I want – I got's Bisha Adventure in New York City with Charles Khabouth owner of INK Entertainment and Alessandro Munge of Munge Leung Design Associates.  It was an Interior Design shopping adventure for the Bisha Hotel and Private Residences.
First shown on the exhibition of Young Creative Polish Designers in September 2009, the new Plopp Family includes: Mini Stool, Standard Stool, Kitchen Stool and the Bar Stool with a foot rest. They work great socially – everyone will find a suitable height.

Plopp stool is an icon and a bestseller of Zieta Prozessdesign. The unique, toy-looking and playful shape of Plopp is an effect of an innovative forming method – FIDU. FIDU technology means that two ultra-thin steel sheets are welded together around their edges and inflated under high pressure to give a 3d object. FIDU enables mass production of individualized shapes. Forms made in FIDU are very light but also very durable. Since its market release, Plopp stool has been shown on many exhibitions around the world and has won many prestigious awards – including Red Dot Design Award 2008, German Design Council Award 2008 and Forum AID Award 2009.(source)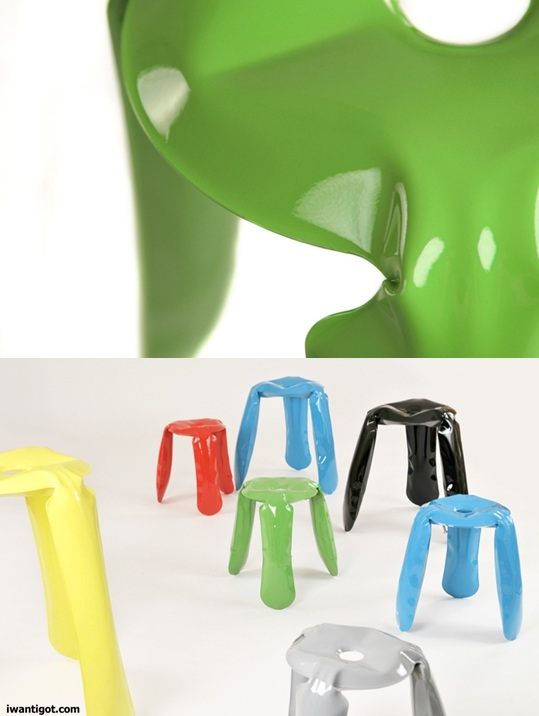 I remember looking at the colourful stools and noticing something a little different. They looked inflated and I thought was a great design feature.   They are metal which makes the inflated treatment all the more interesting.  I didn't get a chance to sit on one so I have no idea if they are comfortable or not. They are really fun looking though.
images: zieta.pl