Tavan & Mitto is Payam Tavan and Mike Mitto from Montréal. They have been designing together since 1995 where they first catered to private clients with their made to measure business. In spring 2001 they started a ready to wear collection due to the demand they were seeing.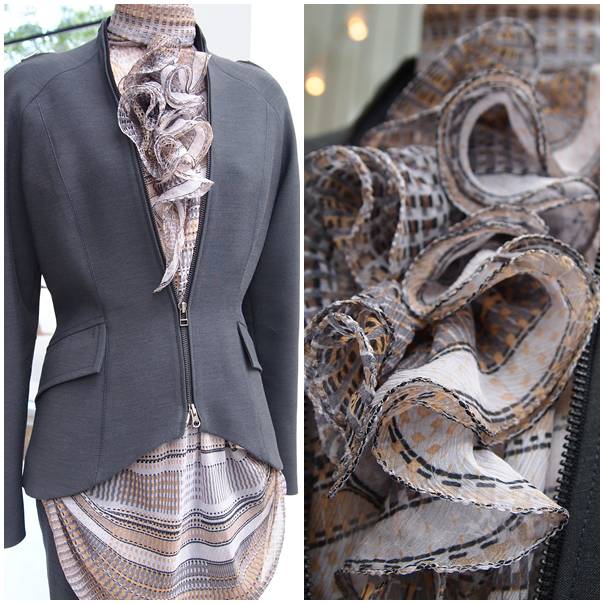 Payam Tavan has a Master's degree from Domus Academy in Milan and worked with the head stylist at Gianfranco Ferré. Mike Mitto studied in Paris at La Chambre Syndicale de la Haute Couture and worked for Chanel for several seasons.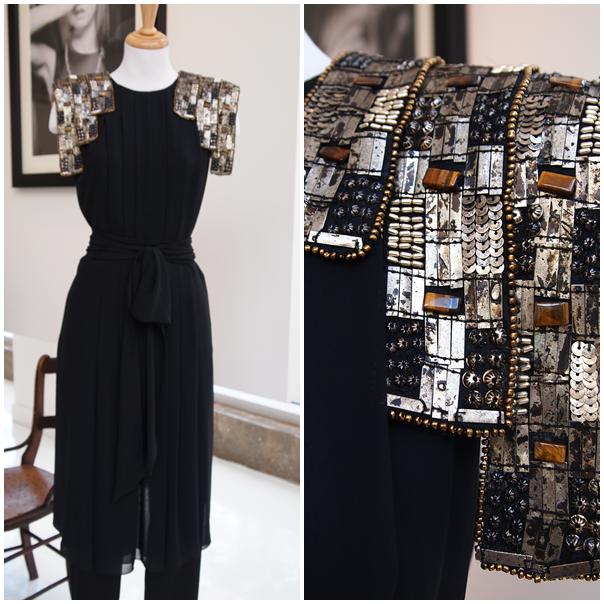 This was my first exposure to the brand in person. I had heard the name before in passing but never did do any follow-up to learn more. I think they make beautiful clothing.  As an office worker, I could see myself in a lot of these pieces.  I love the draping and contrast of the structured pieces with sheer chiffon.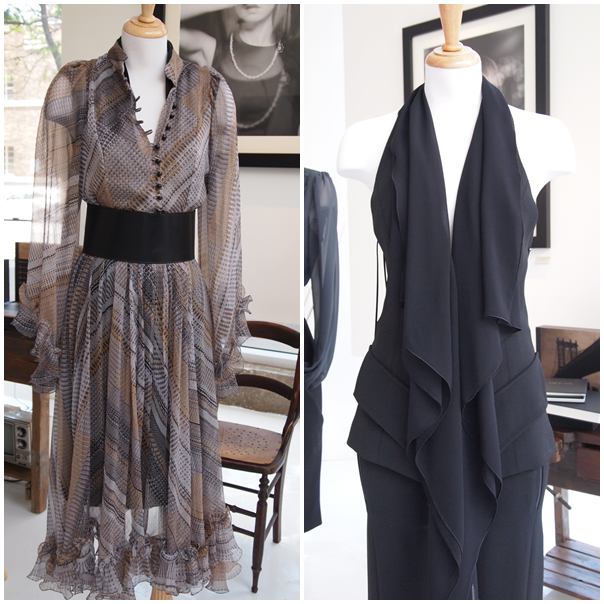 All garments are made in Montreal (yes, even the beaded pieces). The construction is impeccable. They manage to keep their prices very reasonable even though there are some work intensive pieces in the line.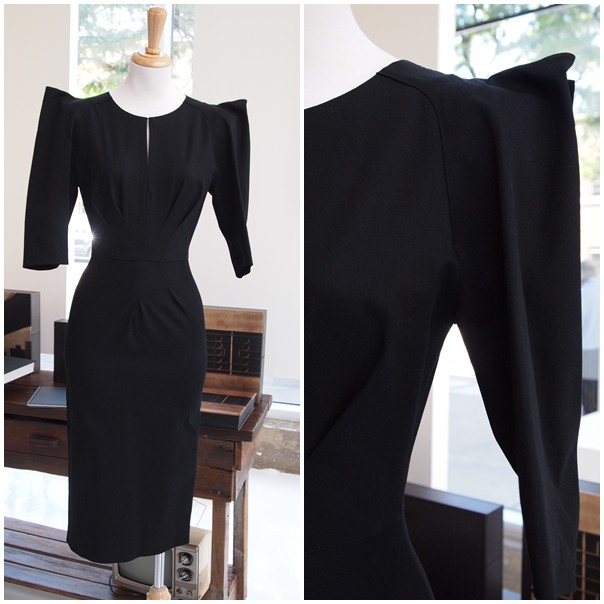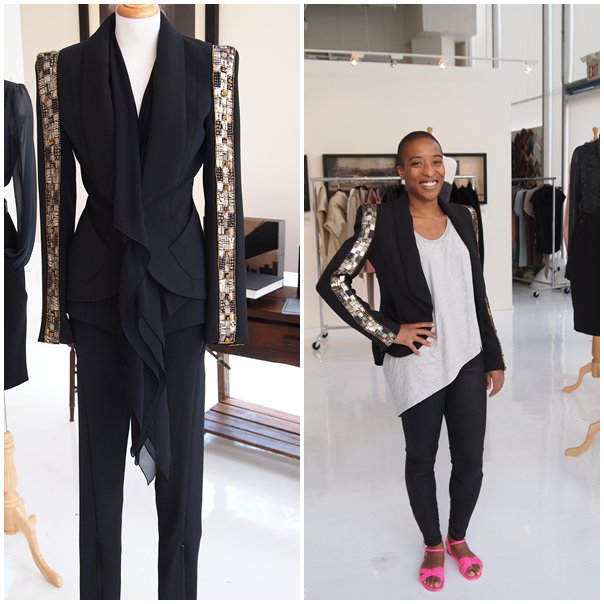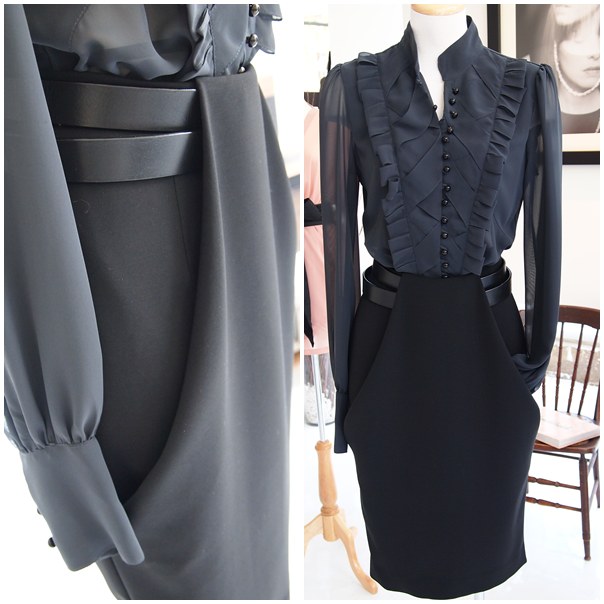 They strike a nice balance between simplicity of the silhouette and complexity of details.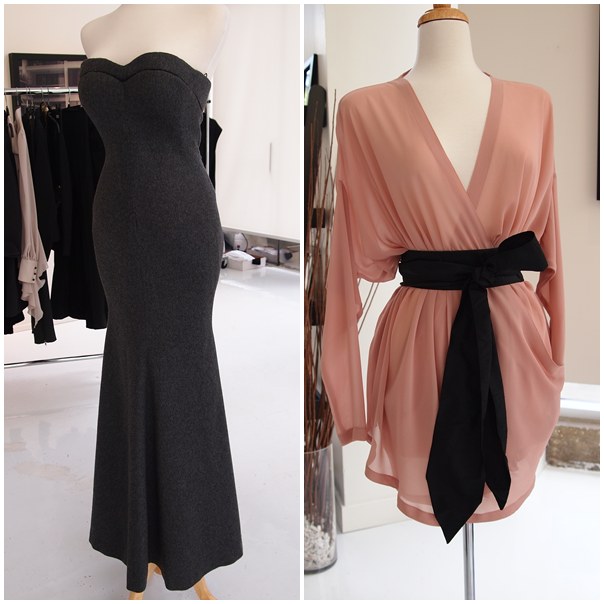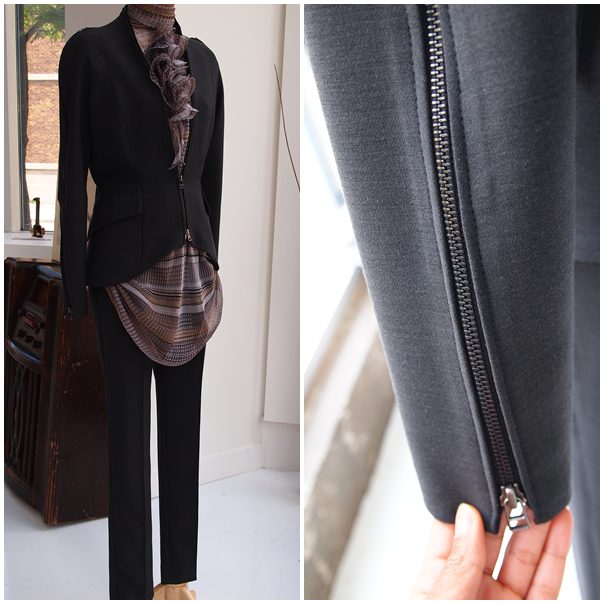 I only photographed a small part of the collection.  Fall Winter 2010 – 2011 also includes knits and winter jackets.  I will post a follow-up with the complete lookbook.
Tavan & Mitto is available in Toronto at Asterisks, 58 Old Colonny Road. They also have a boutique in Montréal at 5334, boul, St-Laurent.