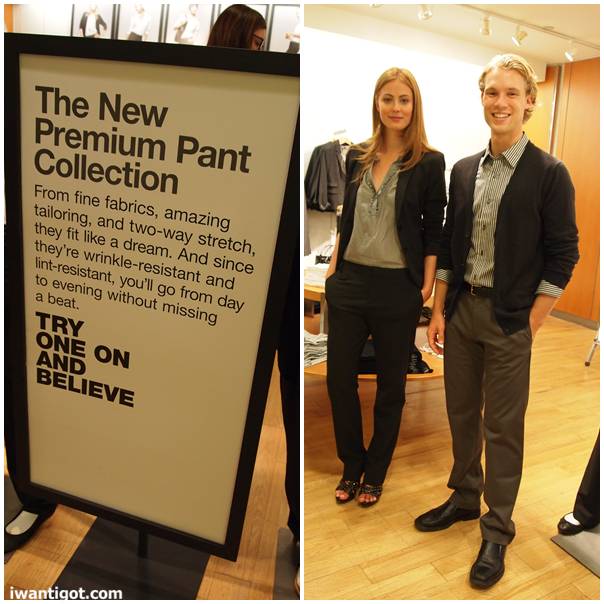 Gap invited media over one morning to check out the Premium Pant Collection. The response was big and everyone was posting and tweeting about the pants. I contributed to that myself.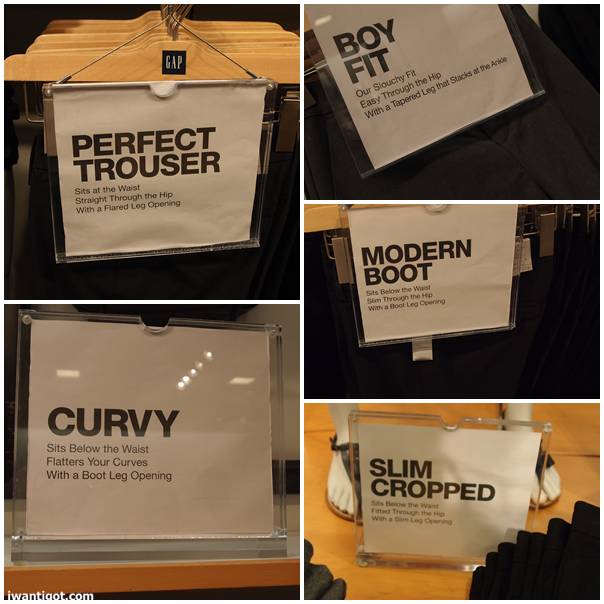 There are 5 different styles of pants in your typical Gap styles: Boy Fit, Modern Boot, Curvy, Perfect Trouser and Slim Cropped.  All the styles came in black and some had navy blue or grey options.  Each person got a pair for our own evaluation.  The Slim Cropped style drew me in and I opted for that.  They only came in black.  I was really happy with the fit and stretchy material.  They are the type of pants you buy a size smaller because they will stretch out.  They didn't do a very good job of repelling my cat's hair so I think the lint resistance thing is a little suspect. After washing the fit stays true and the colour doesn't fade.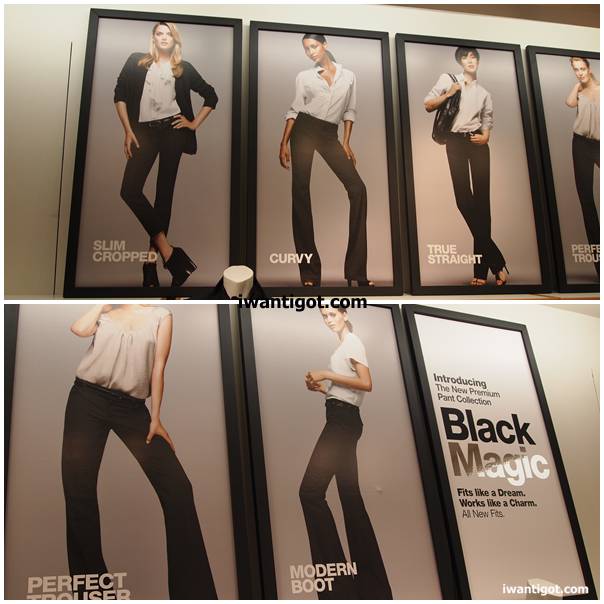 There were some predictions that the Slim Cropped would sell out. I believed this would happen; the pants fit very well. Many others felt the Boy Fit pants would be the winner. I don't know what the outcome was but in my mind the Slim Cropped are king. I went to Gap this past Saturday and tried on the Boy Fit and it wasn't pretty. They fit great in the legs but the waist was much to big. Going down a size would have been impossible and I didn't feel like tailoring pants from Gap.  I didn't see the Really Skinny style at the preview and I wonder if they are available in Canada.  It seems Gap doesn't ship some things here as I found out with the new Design Edition Pierre Hardy pony skin wedges.  Canada is getting the boots but in some boring leather finish and not the pony.  Booo.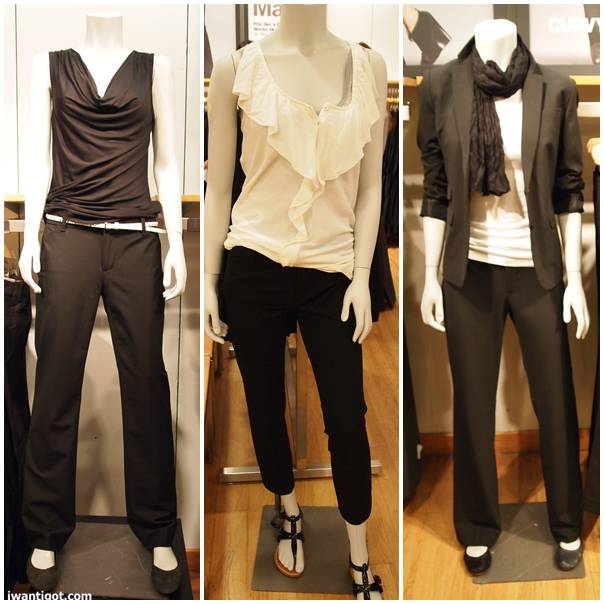 Pants in the collection are $59.50-$69.50.