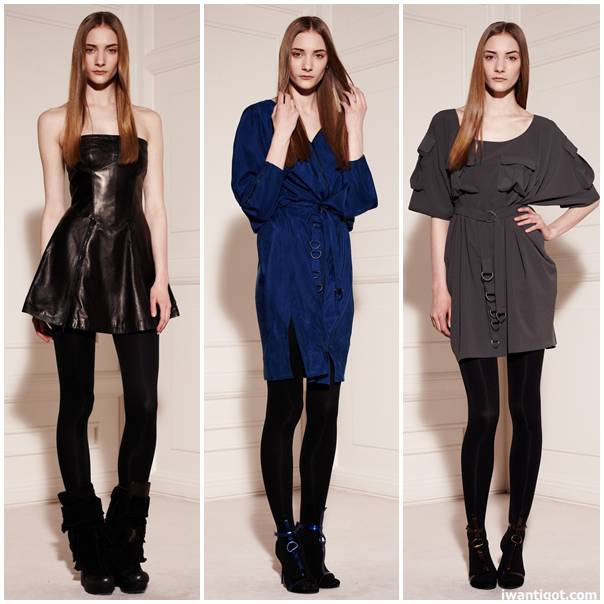 I'm loving these dresses from Acne for fall 2010.  Ara, the short, sexy leather number would be a great edition to my closet that is lacking shorter hems.  It sounds divine after reading the description.
Strapless, short and futuristic leather A-line bustier dress with a zipped detailed skirt. Inner top body is built up like a corset with bonings. Inner grosgrain ribbon with hook and eye closure holds the waist. Skirt part has two front zippers with inserts, which allows for skirt width adjustments. Hemline finishes just below the hips. Fit is short and narrow
The drapey Pluto and Omega are my typical hemline and great for the office.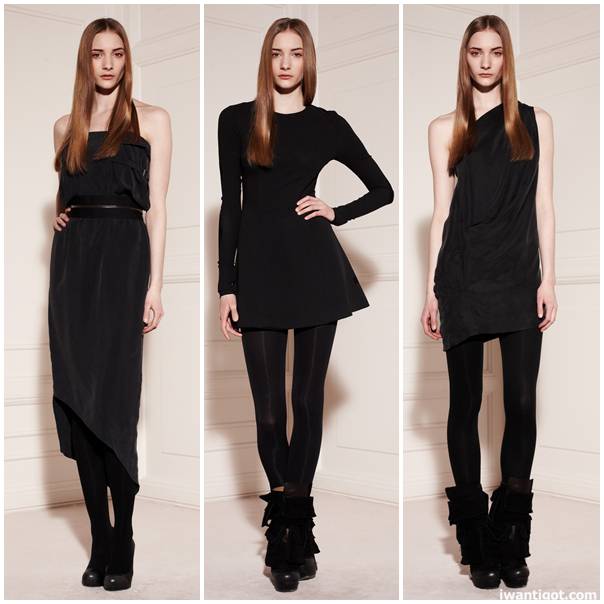 I love the silk styles Alpha and Atlantis are just great LBDs.  I've recently discovered that the key to wearing silk dresses is about wearing some shapewear or a great slip underneath.    Atlas is another fun short dress that uses a stretch crepe fabric for the top, the bust and skirt are in a fused stiff fabric.
Available at shop.acnestudios.com :Ara, Pluto, Omega, Atlas, Atlantis
images: acnestudios.com