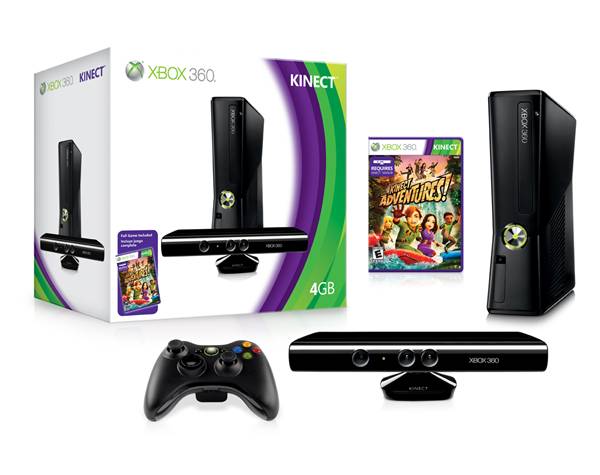 I don't do much on I want – I got that deals with video games. People send me links to their iPod/iPhone apps but nothing from any of the game companies. That was until the invite to the Xbox 360 holiday preview came through email. Jackpot! There were all types of games at this preview event like the new incarnations of Halo, Fable and Mortal Combat. The Kinect for Xbox 360 system impressed the hell out of me. I want a Kinect Xbox 360 system. I NEED a Kinect Xbox 360 system.
Kinect for Xbox 360 brings games and entertainment to life in extraordinary new ways — no controller required. Simple to use and fun to play, Kinect for Xbox 360 allows owners to jump into Kinect-enabled games for any type of play, and the Kinect Hub puts your favourite movies and TV programs, music, live sports, and social networks all in one place. The Kinect sensor recognizes you, responds to your gestures, listens to your voice and works with every Xbox 360 console.
That's right, NO FREAKING CONTROLLER. Your body is the controller and it's incredible. The controls are hard to get used to and interacting with Kinect is clumsy but you can see from the product specialists that it just takes getting used to. The game that most responsible for me wanting a Kinect for Xbox 360 is MTV Games' Dance Central. That's right, you dance! It's awesome.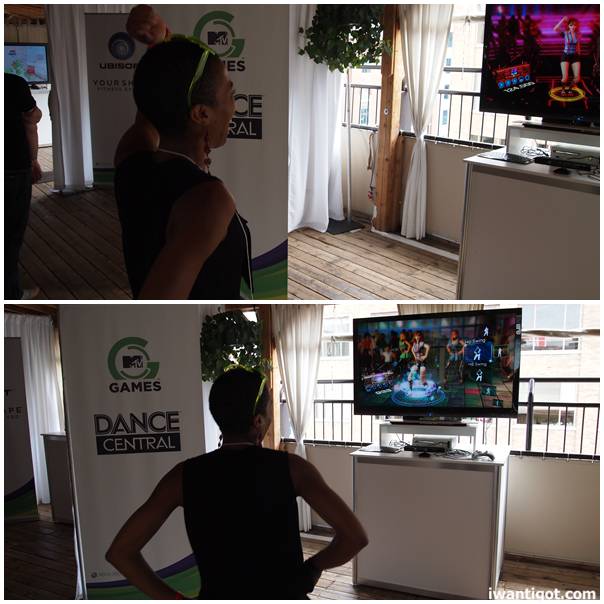 This game is like crack. I danced to Poker Face by Lady Gaga and Funkytown by Lipps Inc. It was delightful. I wanted Singstar before, now I want this. My movements are recorded synchronized with great precision for the game, just amazing.
"Dance Central"™ is the most immersive full-body, controller-free dance video game with fun choreography for beginners and experts. With more than 650 moves and more than 90 dance routines from professional choreographers, you'll be able to rehearse and perform from your living room.

Microsoft, revealed 10 new artists and songs from the highly anticipated Dance Central™ on-disc track list exclusively for Kinect for the Xbox 360® video game and entertainment system from Microsoft. Hot hits and classic dance beats from artists like Cascada, Rihanna, Kylie Minogue, Nelly Furtado, Kool & The Gang, Technotronic and more will soon let players get their groove on while performing routines from professional choreographers in the first full-motion body tracking dance video game.
Check out this demo from E3. Crack I tell you, crack.
See what I'm saying! How can you not love this game.
Winner of the E3 Game Critics Best Original Game and Best Motion Simulation Game, as well as more than 30 additional awards and nominations, Dance Central is a full-body, controller-free dance video game with fun choreography for beginners and experts. Whether rehearsing in Break It Down! or owning the dance floor in Perform It!, players will be introduced to more than 650 moves in the game and more than 90 dance routines created by professional choreographers. In addition, players can earn achievements, unlock new character outfits and venues and progress through the dance ranks. Dance Central even gives players a calorie-burning tracking option so they can turn all that fun into an actual workout. In Dance Battle, players can challenge friends to an epic living room showdown.
Unfortunately, this won't be coming out until the holiday season. The Kinect will launch with 15 titles. Hello Microsoft, you've swayed me back to the darkside of videogame addiction. I'm ready to be consumed by game again. It took a controller-less product to break this long silence between us.