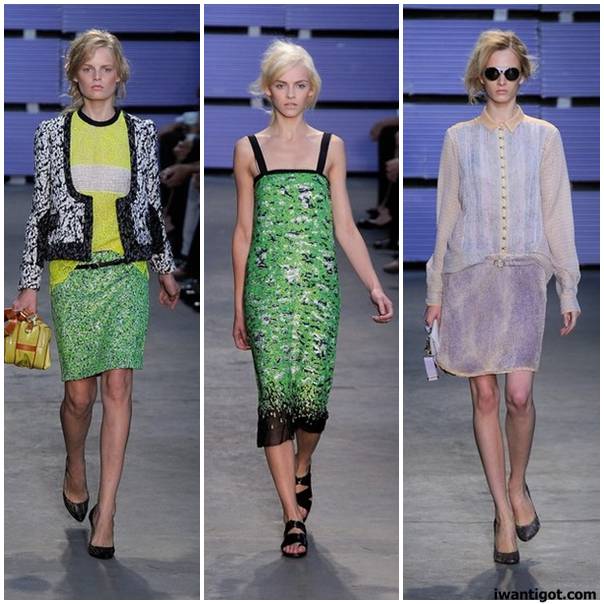 Proenza Schouler used a lot of shibori techniques in the Spring Summer 2011 collection. Shibori is several methods of dyeing cloth to create a pattern by binding, stitching, folding, twisting, compressing it, or capping the fabric.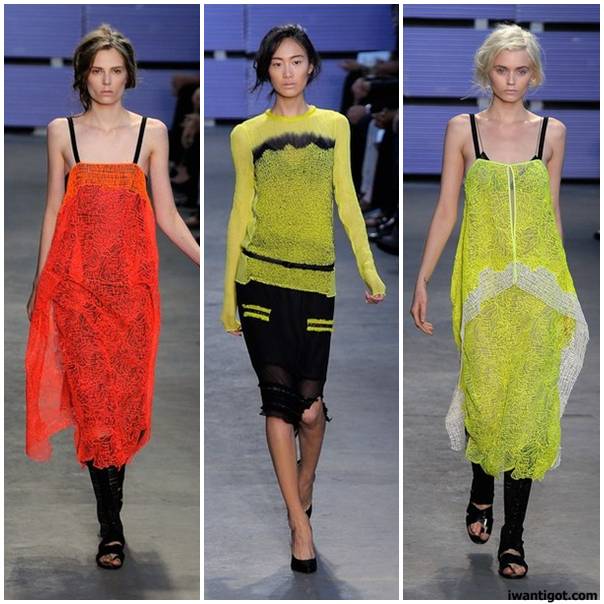 "We wanted it to be a little more polished," Jack McCollough said backstage, before Lazaro Hernandez jumped in: "So we took all these feminine codes—the embroideries, the flowers—and mixed them up in our own way. We wanted to do something without any obvious references."(Source).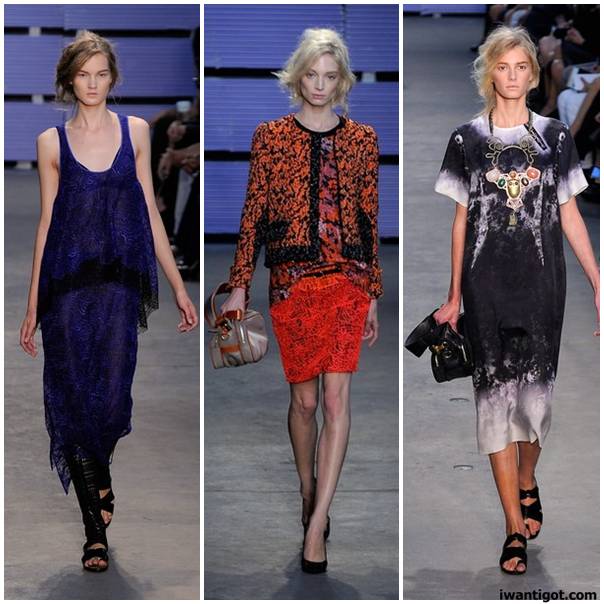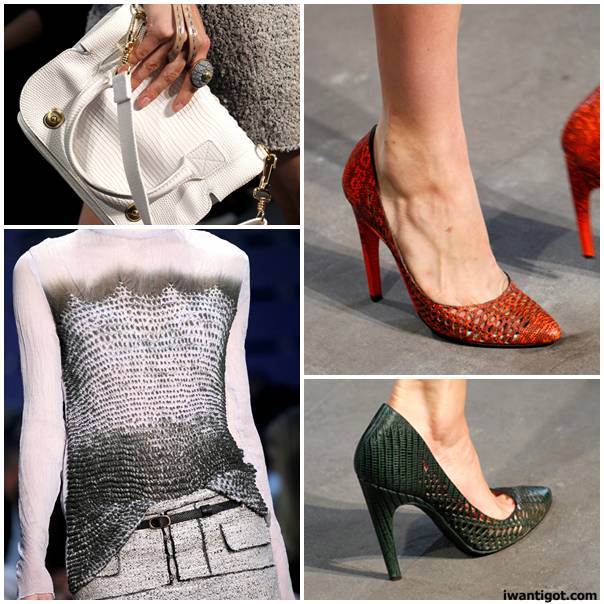 I was very happy to see that Proenza Schouler was using neon this spring summer 2011 season. Â The prints are beautiful.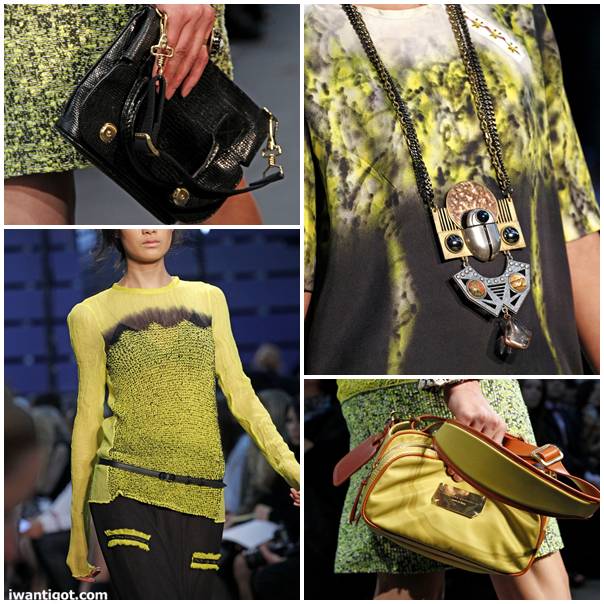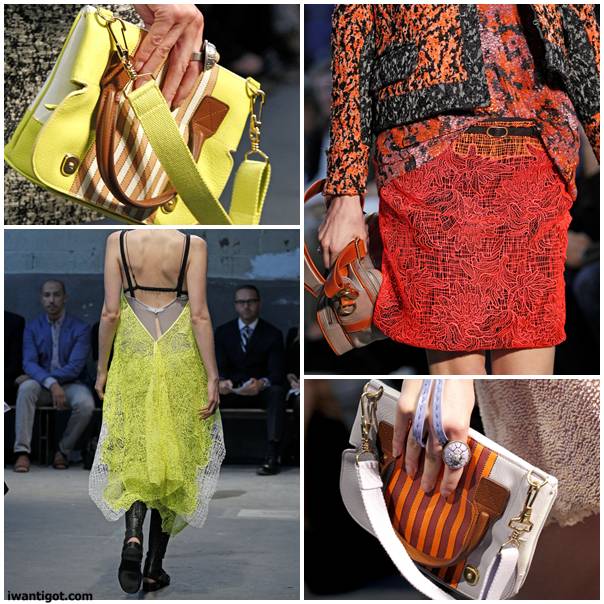 You'll want to check out Tommy Ton's behind the scenes at Proenza Schouler Spring Summer 2011 photo post on Jak & Jil. He's got some really great shots.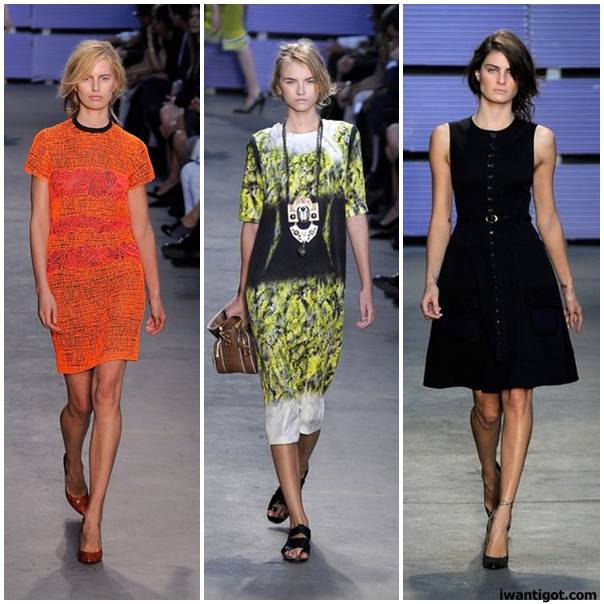 Watch the full Proenza Schouler Spring Summer 2011 fashion show
images: style.com