The new issue of PULP Magazine is out. PULP Magazine – Issue 2 – Winter 2010 The Individualism Issue has some great editorials. I asked Juliana Schiavinatto, publisher a few questions.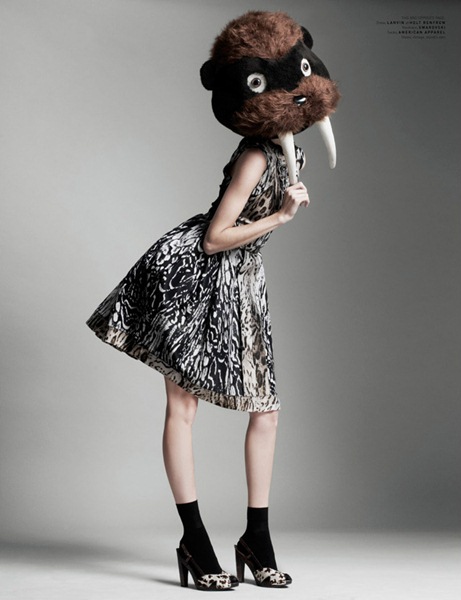 AC: Why did you start an online magazine?
JS: The intent with PULP was to start a magazine with a new voice, a place where new ideas could be touched on through images and long editorials. It became online since that was the best way to self publish a magazine of this nature, but it has also allowed us to get a following and to reach an international audience. Online magazines are becoming more and more relevant, people want to look at new information and imagery faster than ever, and online magazines have the ability to deliver that. Now after 2 issues online we are looking at going to print for Issue #3 as well as maintaining a strong online presence.
AC: Can you elaborate on the theme of Issue 2, Individualism?
JS: The theme for Issue #2, Individualism, felt important at this time to us because of 2 reasons: 1. we've noticed lately that people are interested in the story behind the picture, and that to us meant that interesting models, designers are in the spotlight not just for what they look like or what their clothes look like but also who they are and their personal philosophy. 2. we felt it was important to send a message about doing what you believe in and being yourself. SO our issue revolved around our subjects instead of the other way around, and we chose interesting models like veteran Tasha Tilberg, fresh new face Charlie Paille, one of a kind beauty Tara Gill and designer Rad Hourani, whose take on fashion couldn't be more about Individualism.
Check out PULP Magazine – Issue 2 – Winter 2010 The Individualism Issue online.