I love me some Frogskins, so the Staple x Oakley Frogskins collaboration caught my eye at Colette.
This special edition eyewear design was created in collaboration with Jeff Staple, founder of Staple Design and Reed Space of New York. Since 1997, Staple Design has created one of the most respected street culture brands in the world. Oakley was founded in 1975, the same year Staple was born.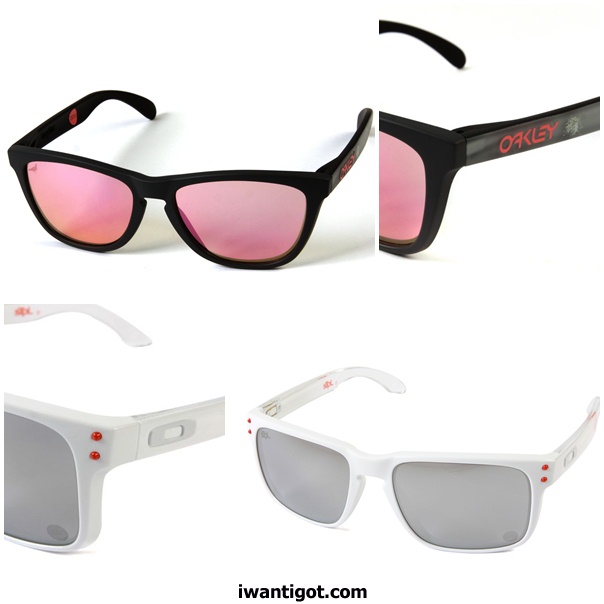 Jeff Staple continues to revisit the most legendary models of the Oakley brand, and it was the turn of the famous "Frogskins" to display the symbols of the brand of the founder of Staple Design and Reed Space in New York.Frame features two tones of grey, translucent plastic, "Pigeon" laser etched on the lens, matte black.
In addition to the reworked Frogskin, Jeff Staple created a new design for Oakley, the STPL Holbrook Sunglasses. These sunglasses are polarized and can fit prescription lens.
The color inspiration for the STPL HOLBROOK™ is falling snow, and the frame carries accents on the stems of its Polished White frame. Staple chose Oakley Chrome IRIDIUM® lenses to complete the look.
images: colette.fr