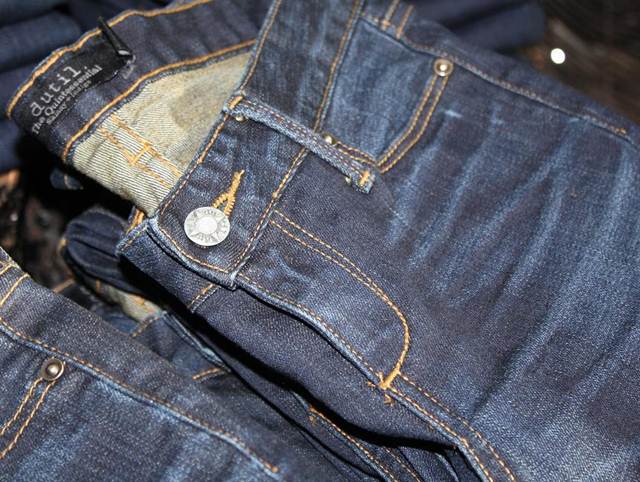 An eagle-eyed friend tipped me off about Vancouver denim boutique, Dutil Denim opening in Toronto on Queen Street West. I've heard the location is across the from Dufflet.
I'm pretty excited as Dutil is not just a shop, it's a denim line that is made in California, designed in Vancouver by owners Darrin Kenigsberg and Eric Dickstein.
The blog justalilhype! x Crew has some nice photos of the jeans.
image: dutildenim.com