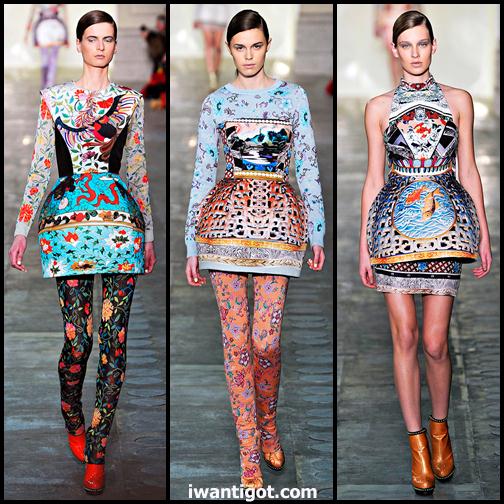 I pretty much ignored fashion during my Whistler vacation and I`m still catching up. It`s hard to believe but true. Mary Katrantzou`s fall winter 2011 – 2012 collection was amazing, as always.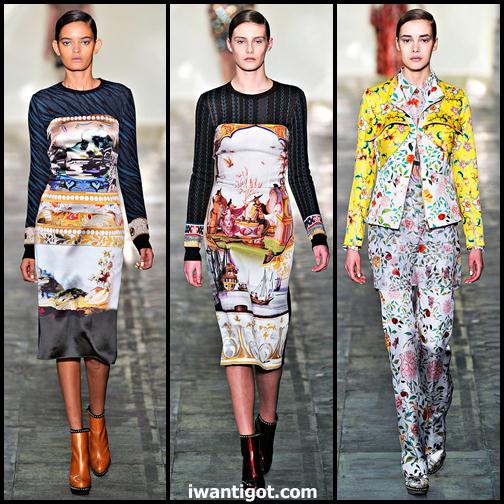 She used Chinese porcelain, Fabergé eggs, Meissen and coromandel screens as influences in this collection.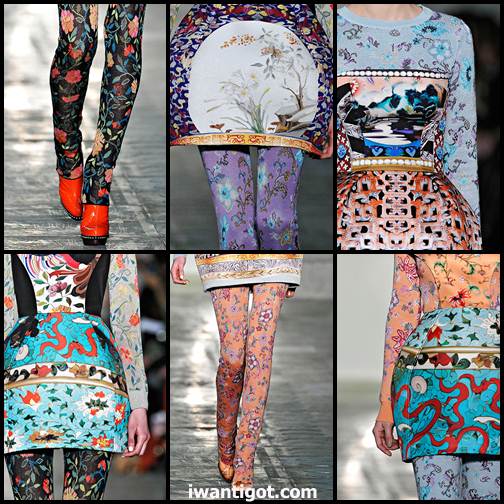 I usually don`t associate Mary Katrantzou with great pants but there where some nice ones this season.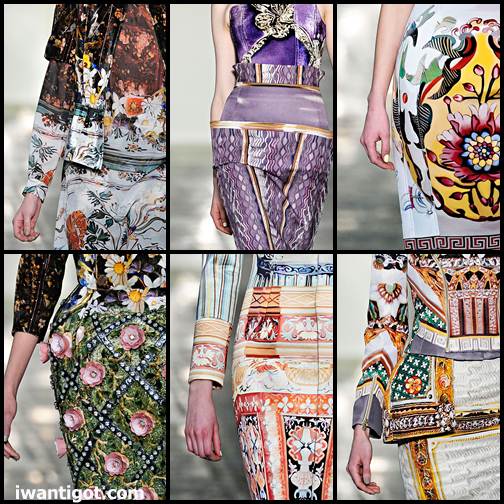 The clothing is such a visual delight and even the shoes got in the act.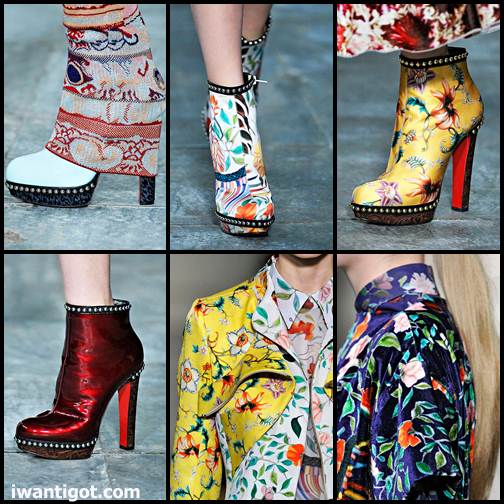 images: vogue.com