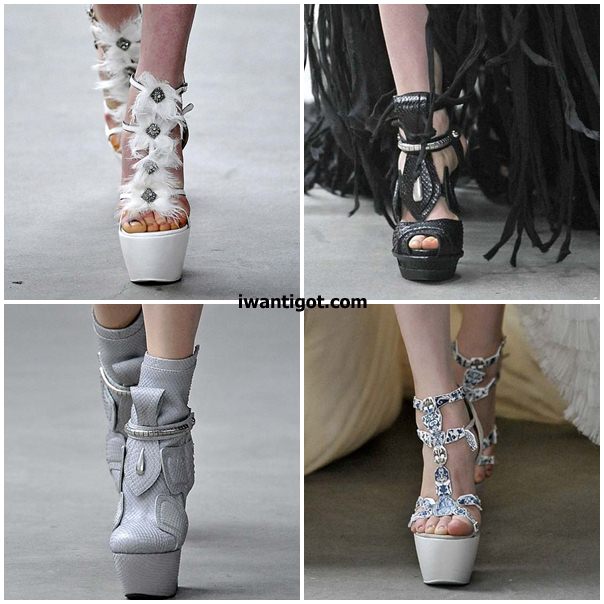 Sarah Burton was influenced by The Ice Queen and her court for the Alexander McQueen fall winter 2011 – 2012 collection. As always, I want – I got focuses on the crazy shoes.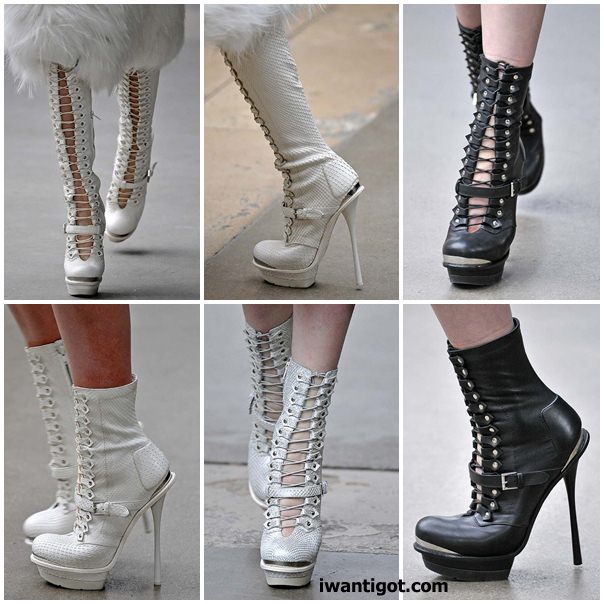 This season they continue with the platform base and takes some influence from fetish shoes with all the laces and stiletto heel.  I'm liking the boots and they come in some different treatments like leather, croc and pony.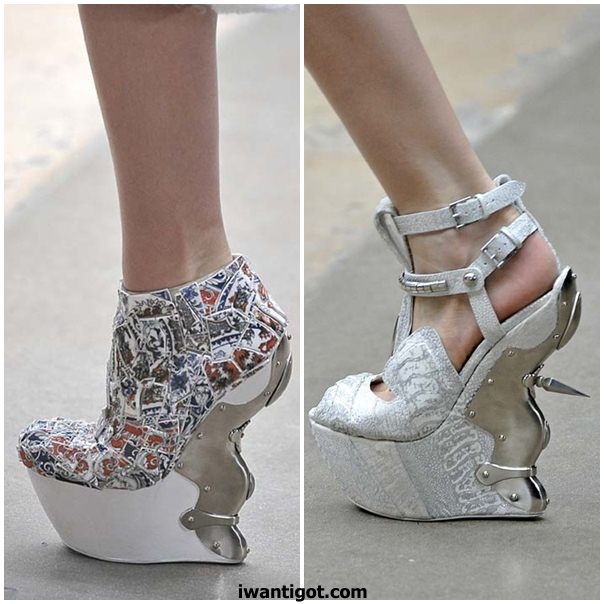 You see this shoe which will is the standout of the bunch with it's own heel spike. I wonder if this shoe will actually be produced for retail.  It's a bit cyberpunk for the Ice Queen.


As always these shoes will be hot commodities.   You can try your luck  with the selection Holt Renfrew brings in or you can call your closest Alexander McQueen shop and get on the waiting list.
UPDATE: I found some more great photos to share.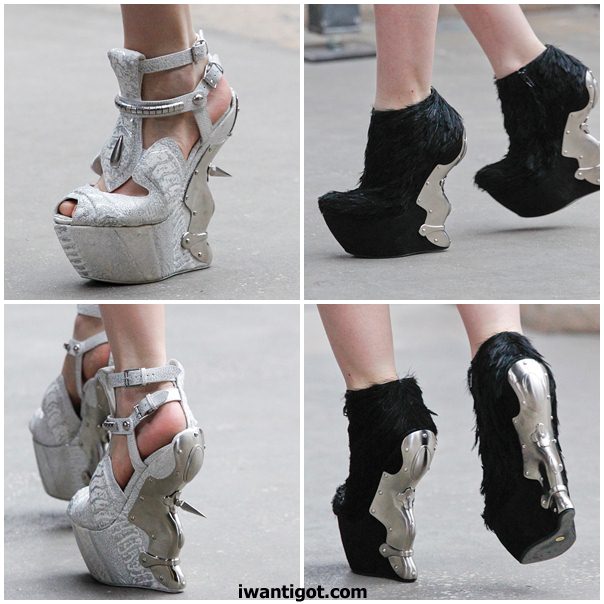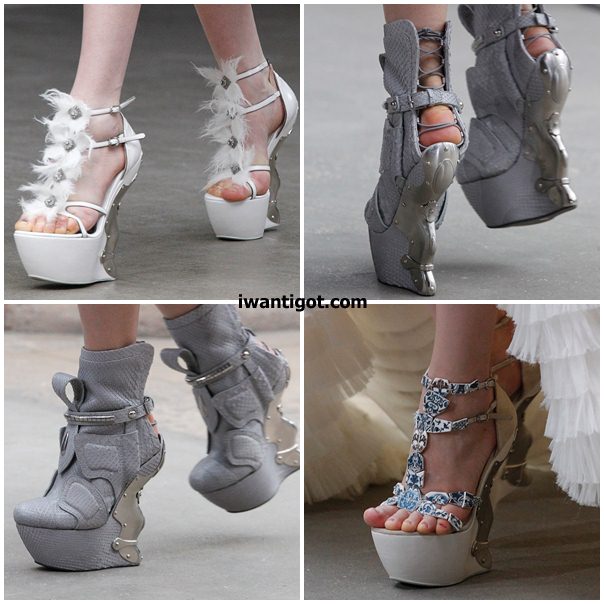 images: eastnews.ru, vogue.com