Ideas Factory is a full service creative agency and they created this little web application that generates an individual snowflake based on the mathematical values of your name for the Holidays.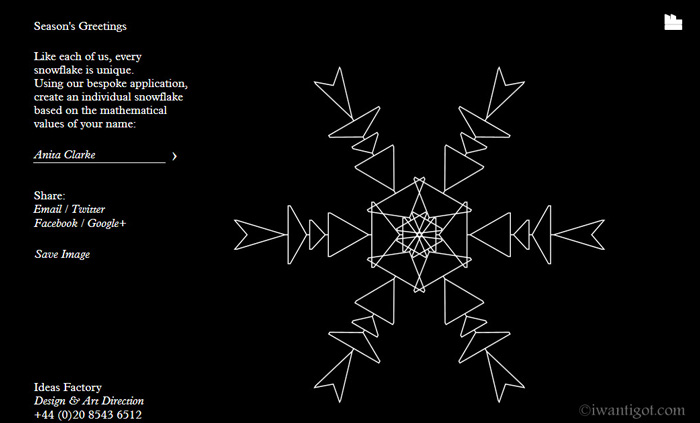 I thought this was super cute so I did one for me, Anita Clarke.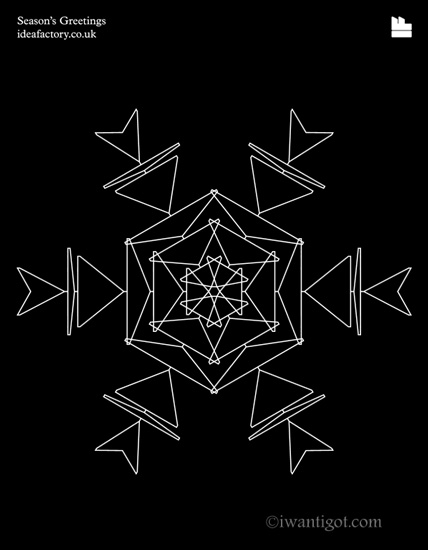 Of course, I had to do one for I want – I got also
Get your own snowflake at the Ideas Factory.
images: ideasfactory.co.uk