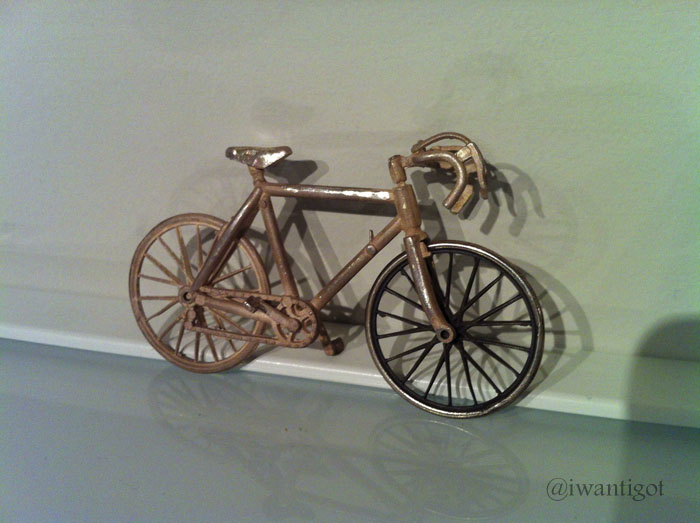 I went to the opening of the SORRY, I'M NOT SORRY, I'M NOT A JEWELLER by Dina González Mascaró show held at the Ossington Philip Sparks shop. Dina is an Argentinian, born Vancouver based artist visiting the city for the Interior Design Show and the Toronto Design Offsite Festival. She has a Master's degree in Fine Arts with a specialization in sculpture but she is a self-taught jewellery artist.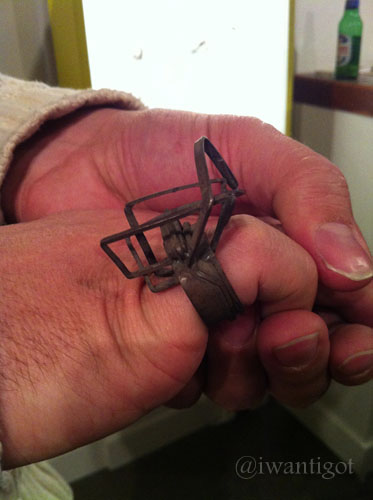 Dina's jewellery is very much and extension of her artwork. I really love what she does as it's so unique. She is really pushing design in a different direction. The jewellery has added dimension and structure not normally seen. Strong women wear these pieces otherwise they end up wearing you.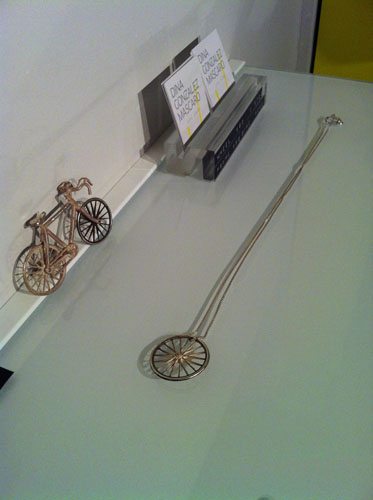 I'm not a cyclist but her bike series is amazing. The wheels move on the mini bikes and the wheel pendant is just perfect. If you are in Vancouver you can visit Dina's shop/studio, JewellerBau. She does custom work as well. At the opening Dina described a set of wedding bands she created for an artist couple. The couple knew that they couldn't wear these rings constantly because of the nature of Dina's design. Dina cleverly designed the two rings so that they created a self standing sculpture when put together.
SORRY, I'M NOT SORRY, I'M NOT A JEWELLER by Dina González Mascaró runs until January 27, 2013 at Philip Sparks Tailored Goods, 162 Ossington Avenue, Toronto. Prices start at $80.