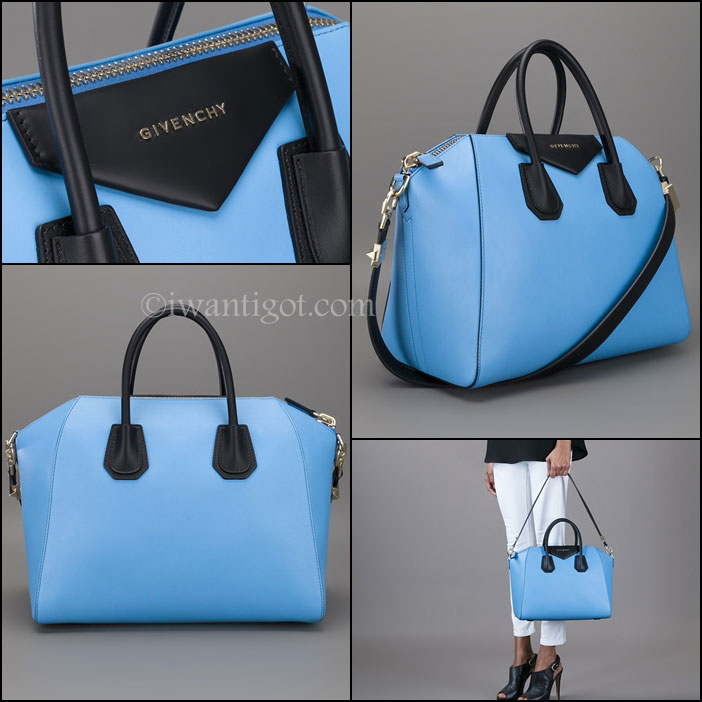 Cue the new handbag obsession, the Givenchy Antigona. Ricardo Tisci introduced the Antigona in 2010. This boston style bag comes in a variety of skins and colour combinations. Right now the above blue and black combination is my favourite. It's $2300 at Bergdorf Goodman.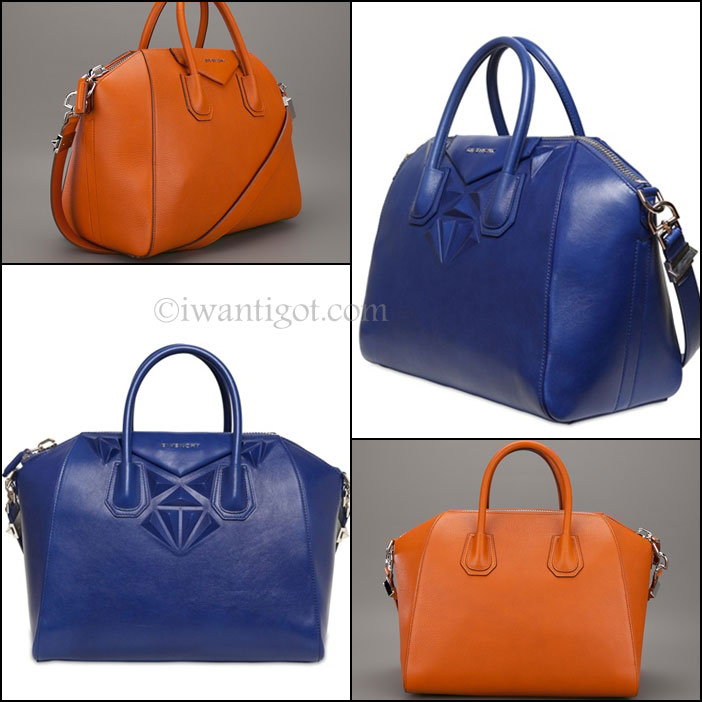 The handbag is named after Antigone, the daughter of Oedipus and Jocasta who are all characters dreamed up by Sophocles. The orange Givenchy Antigona is $1989.22 on farfetch.com.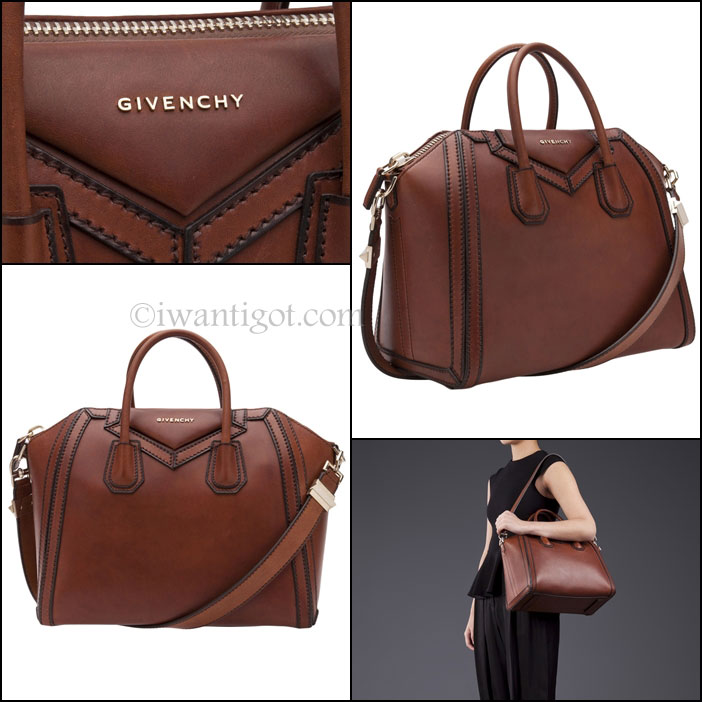 The brown and black Givenchy Antigona is $2426.00 from shopzoeonline.com. The Antigona comes in three sizes. You can get an idea of the price range from this link.. Givenchy is available in Toronto at Holt Renfrew.
images: bergdorfgoodman.com, luisaviaroma.com, lyst.com