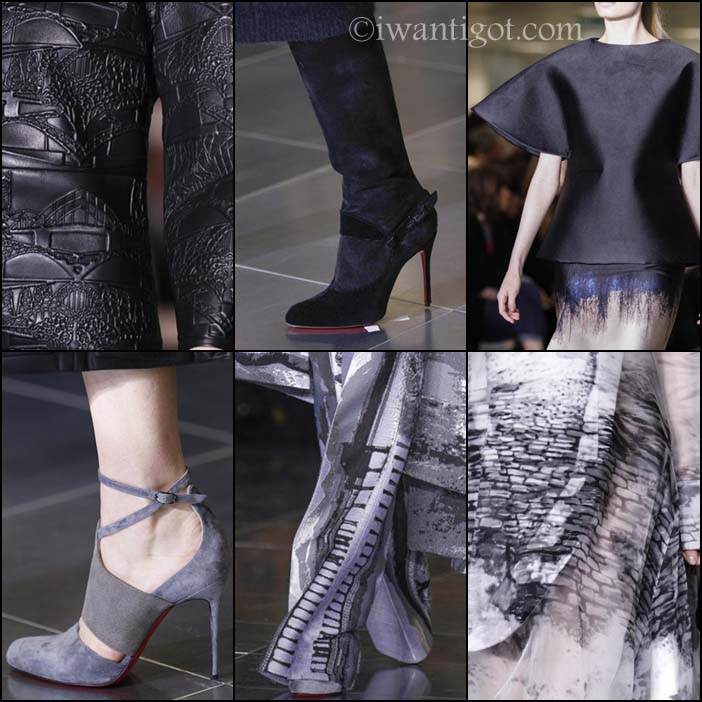 I usually only post about my favourite collections of the fashion weeks. The Mary Katrantzou Fall Winter 2013 – 2014 collection a favourite not because I loved most of the looks. It's a favourite because Mary did something I didn't expect this season, she changed. I've anticipated this move since the Katrantzou print influence took over the fashion world.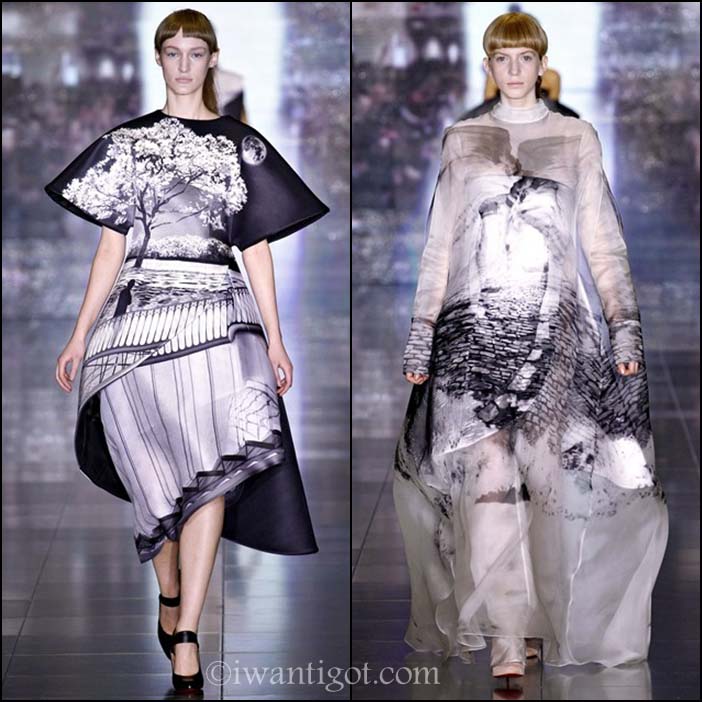 The typical Katrantzou print was out and photos by Edward Steichen, Clarence White, and Alfred Stieglitz were in. She explored new, angular shapes with some Japanese influences and toned down the colour. There was a lot of black in the collection. I appreciate the risks she took with this collection. The backstage photos posted on the Mary Katrantzou Facebook page should change anyone's opinion of the collection, it's just beautiful.
"I wanted to step back from color and print and contemplate shapes and silhouettes. It was important for me to take that time," she said. It was the first season we draped on the stand in a very complex way." (source)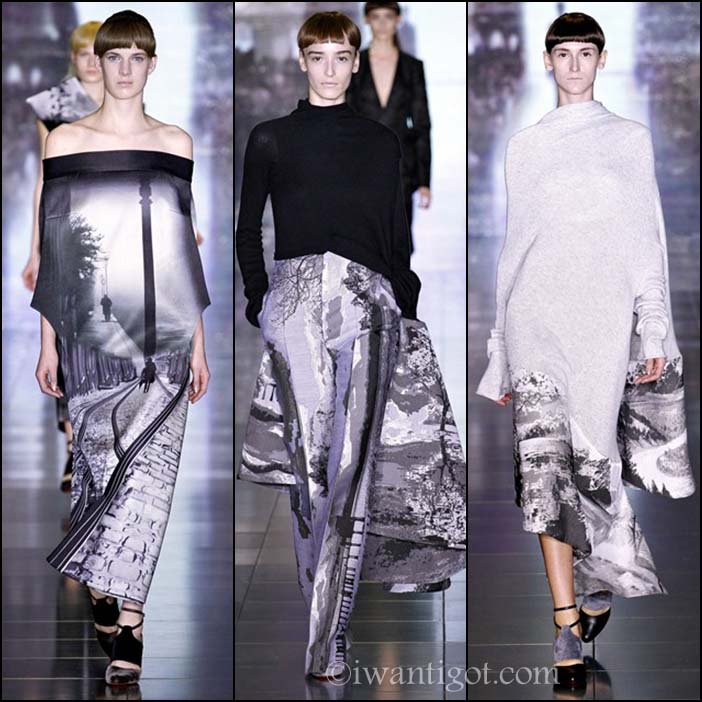 Mary has commercial avenues with her five-year old business now so she can take these risks on the runway.Vogue Magazine has a shortened video of all the Mary Katrantzou Fall Winter 2013 – 2014 fall runway looks.
images: style.com