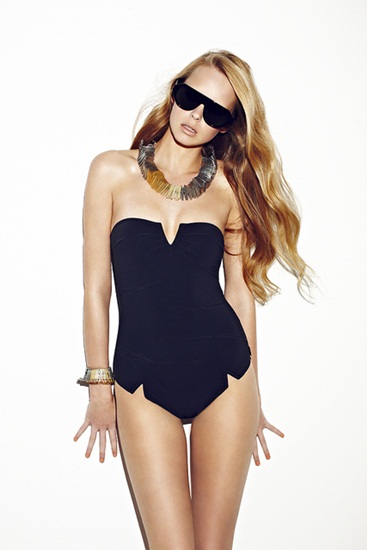 Did you know that some of the world's best luxury swimwear is made in Canada? Montreal based Shan was started by Chantal Levesque in 1985. The brand is now carried in over 500 stores across 25 countries including Harrod's and Saks Fifth Avenue. Shan is found in some of the world's most luxurious hotels like Sandylane in Barbados and the Wynn in Las Vegas. Toronto has its own standalone Shan store in Yorkville as well as Miami, Montreal, Laval and St. Sauveur.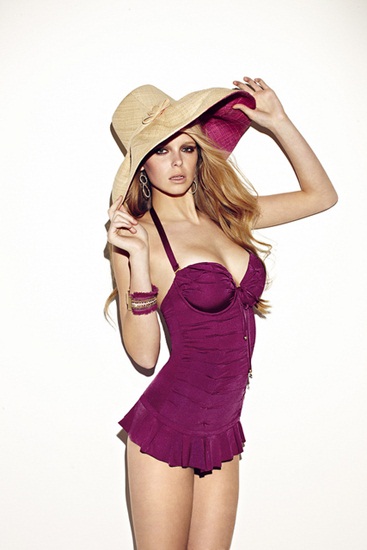 Shan takes pride in it's Laval based production and state of the art facilities. Everything is hand sewn by staff that have been trained for many years learning the Shan standard of quality. The Shan customer is someone who is looking for quality in workmanship and materials. Chantal's hard work has paid off and she received the Designer of the Year,2011 award by the International Mode City Show in Paris. The Quebec Chamber of Commerce also recognized her contributions and she received the Mercuriades Award in 2012.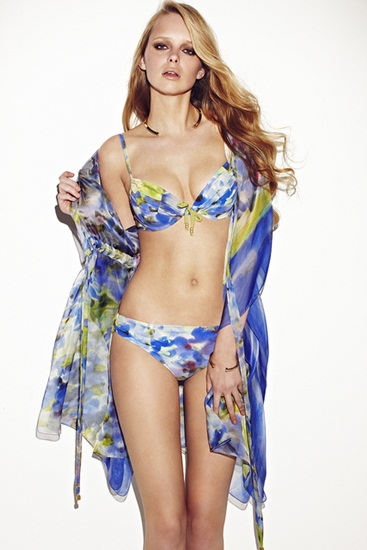 Chantel and her Vice President, Jean-François Sigouin traveled to the Toronto store to greet the press and talk about the 2013 collection. Up until this point I've admired Shan from a far. The store was a bit intimidating to me so I never went in to check it out. The preview changed that and I was kicking myself for not taking the plunge earlier. Jean-François talked to me about the company and walked me through the collection. It was a real hands on experience and I got to see and feel the quality of the fabrics and the immaculate construction. I'm not biggest bikini fan and Shan has styles to suit everyone. I'm particularly fond of their retro styles. Then the bomb dropped i would get to participate in the Shan swimsuit experience. "It's the only way to truly understand", Jean-François says to me. I don't doubt him.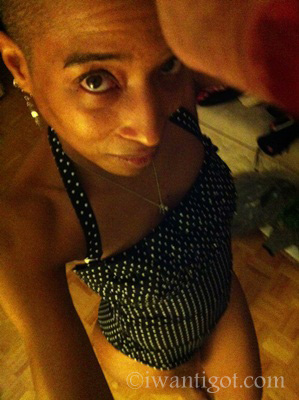 One of the lovely and super helpful Shan Sales Associate helps me choose styles based on my preferences and I even try on some suggestions. I've never had a good time trying on swimwear and this was just such a pleasant experience. All the styles fit so well and the only choice was do I want something classic or crazy colourful. I went classic because I've always wanted a retro style suit from Norma Kamali. This would be better than those daydreams because it was home-grown. I picked a black and white polka dot bandeau one piece with removal strap. It's very 50s pin-up and I adore it. The Shan boutique is a one stop shop for swimwear and you can find matching coverups, casual wear, accessories and men's swimwear (which is pretty damn nice too). The Shan experience also included a matching coverup, it was a complete look. I chose a coverup that can be worn different ways. I don't have a really great shot of me in the suit so I've posted this random selfie I took. I need a good beach vacation for a proper photo!
Shan swimwear is an investment piece with prices starting at $200. One of the last swimsuits I bought was from Body Glove and it cost me over $200 and I can tell you the quality and fit doesn't even come close to Shan. It's not even in the same league.
images: courtesy of Shan