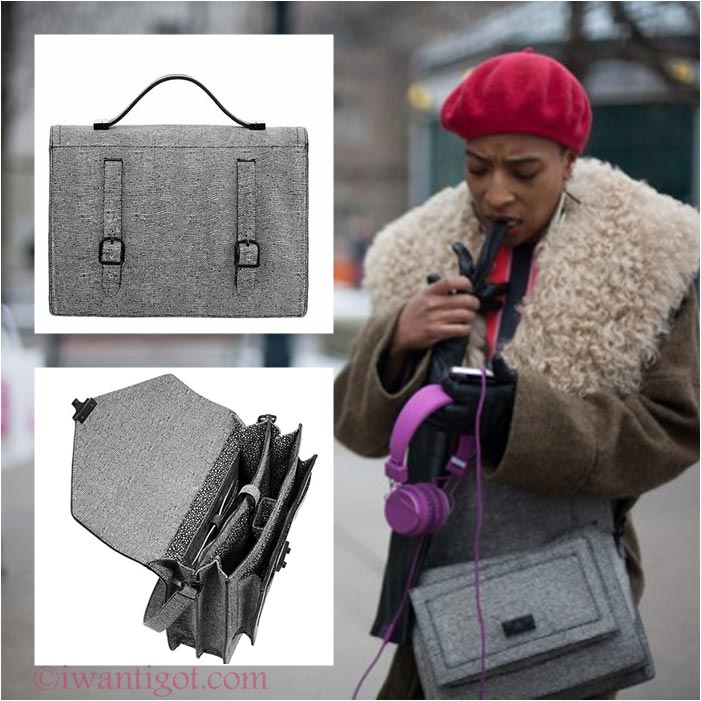 I'm having an intense love affair with a handbag right now. It's the Loeffler Randall Rider Bag in black lizard printed embossed leather. This bag came into my life with the help of eLuxe's great personal shoppers. I made a comment on the eLuxe Facebook page when they posted a preview of the beautiful Neon Red and Bubble Gum Loeffler Randall Rider Bag. It seems my Internet squeal of a comment prompted a mental note for this personal shopper. I soon received an email telling me that the Rider Bag was in stock and ready for purchasing.
The Rider Bag is adjustable. It's an attaché , a shoulder bag or a cross body bag. It also has two straps on the back that allow it to attach to your bicycle handles if you do that sort of thing. The dimensions of the bag are 11.5″ x 8.75″ x 4.5″. The shoulder strap is 14.5″ long and it adjusts to 20.5″ when in cross body mode. There are 3 pockets inside the bag and it can hold all your electronic gadgets including a pocket for your tablet. It's the perfect big but not too big handbag.
The Black Lizard Loeffler Randall Rider Bag is sold out on eLuxe but the Neon Red and Bubble Gum version is available. Augustina also carries the Rider Bag and they have a few great colours like white, natural and cobalt. They are also sold out of the Black Lizard style. The Rider Bag retails from $535 – $595.
images: fashionmagazine.com, loefflerrandall.com