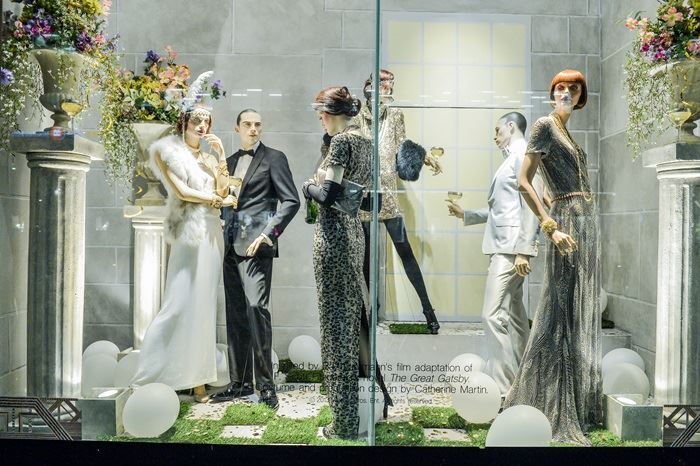 Are you excited about The Great Gatsby movie? I generally hate movie remakes but I'm very excited about the visual possibilities for this movie. The costumes will be incredible and that's enough for me. The film didn't play on it's original release date in the fall of 2012 and was pushed till May 10, 2013. This isn't usually a good sign but this is an eye candy movie for me. I doubt it will be better than the 1974 Redford classic.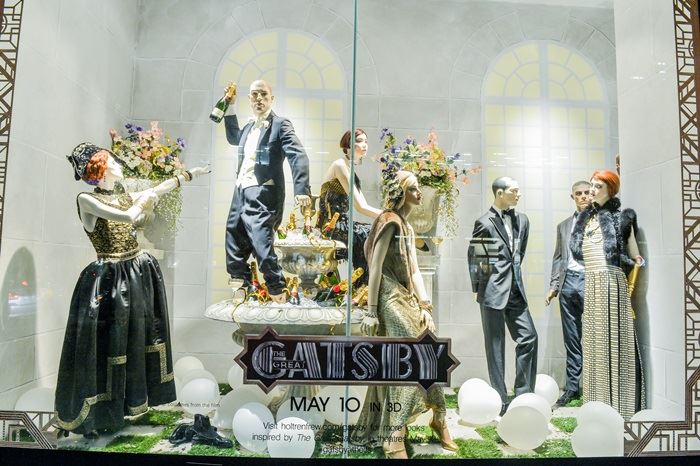 Holt Renfrew teamed up with Warner Bros to create two window displays. The Holts's visual team and costume designer Catherine Martin were the creatives behind the windows that includes original wardrobe pieces from the production. The Great Gatsby x Holt Renfrew windows are on display at the Bloor Street location until May 20, 2013.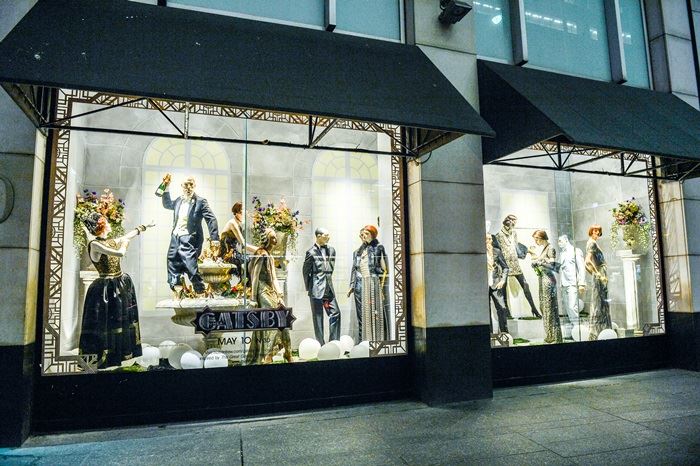 Holt's Muse has an interview with costume designer, Catherine Martin. To get customers into the roaring 20s mood, Holt Renfrew created The Great Gatsby Lookbook featuring products in the store that fit the 20s theme.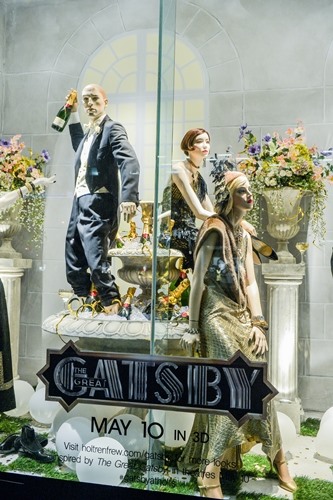 images: courtesy of Holt Renfrew