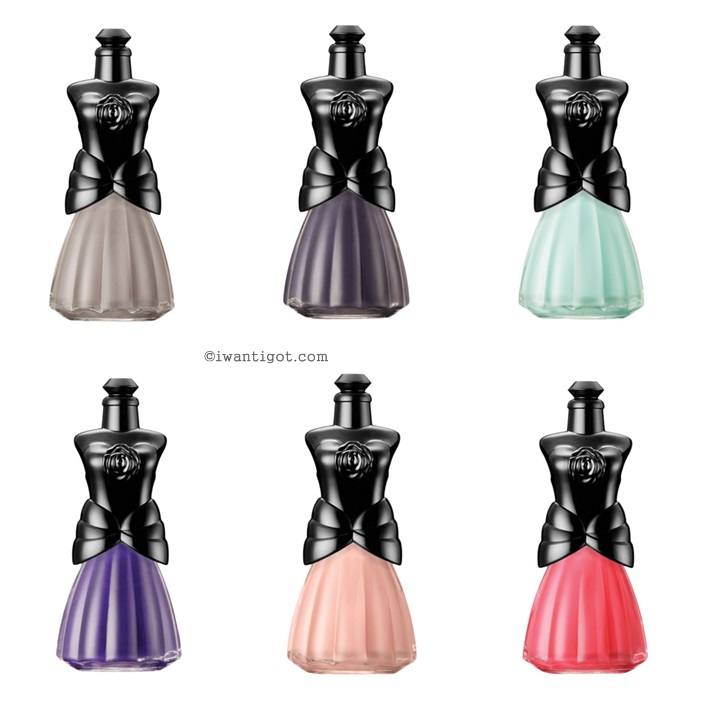 Anna Sui has some of the prettiest nail polish packaging on the market. I'd buy it for the packaging alone. The Anna Sui Nail Collection has 45 shades and styles.  The Nail Colour N Collection comes in a black bodice shaped bottle. It comes with a more traditional nail polish brush for regular application. I attended an Anna Sui beauty preview and received a sample of Nail Colour N 402 which is a very dark red with some gold glitter. I really liked the formula, the brush and it stayed chip free for a week.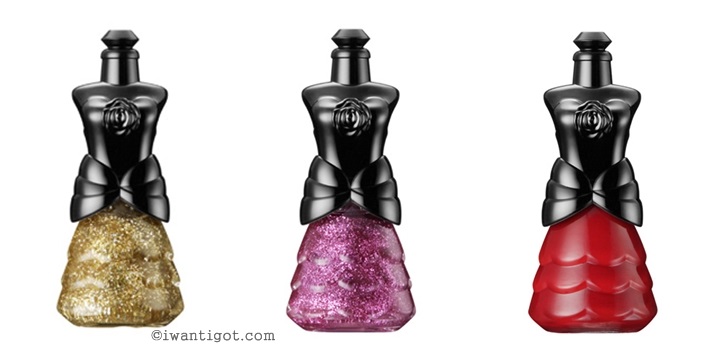 The Nail Art Colour N Collection come in a black bodice shaped bottle with a ruffle dress for easy identification. It has a brush that is flat with short and firm hairs to allow for nail art applications. I haven't tried the polish in this collection yet but it claims the solid shades only needs one coat and that the glimmer shades are very sparkly and shiny. I'm very curious to try this nail polish out because of the one coat claims and the brush. I'm a two coat minimum girl sometimes three depending on the shade. I just love rich, rich colour.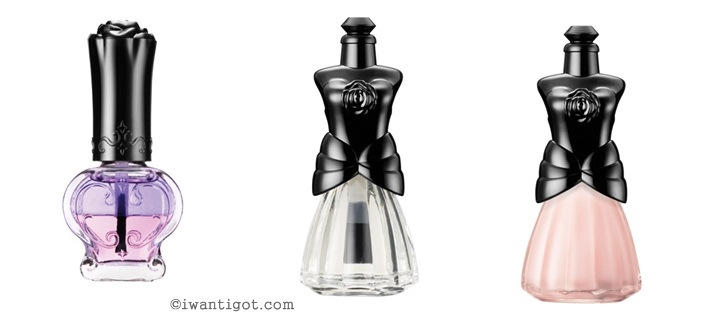 Both the Nail Colour N and Nail Art Colour N collections are 3 Free, contain resins for a glossy finish and have Anna Sui's signature tea rose scent. Rounding out the Anna Suit Nail collection is a base coat, top coat and nail treatment oil.
I received a number of swatch images from the preview and I've included them in the gallery below.

Nail Colour N, Nail Art Colour N, Base Coat and Top Coat all retail for $15. 34 colours from the collections are available at Shoppers Drug Mart, Pharmaprix and Murale (in store and online). The full collection will be available at select Hudson's Bay stores.
images: courtesy of Anna Sui