So, Dolce & Gabbana quietly opened on Bloor Street late last week. I happen to know the Assistant Manager and I dropped by to check out the new Designers on the block. Dolce & Gabbana took over the old Louis Vuitton space and structurally it hasn't changed much. Womenswear, evening wear, jewellery, fragrances and accessories are downstairs. Upstairs is all for the guys with ready to wear, accessories and shoes on hand. There is even an $85,000 watch for sale!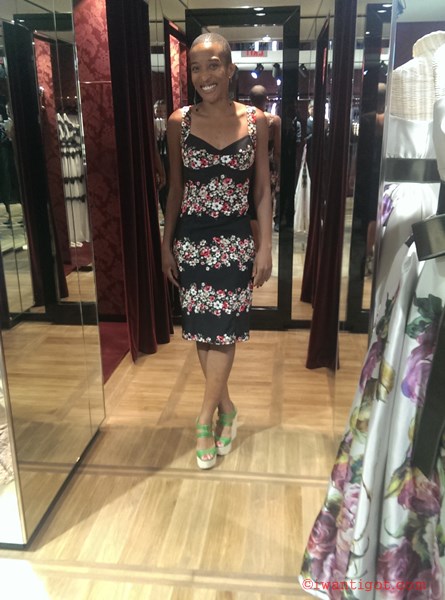 There were so many beautiful things in the store that I had to sneak in a little dress up action. First up is the classic Dolce & Gabbana bustier dress. Everyone who saw my photos on Instagram liked this one the best. It's a great dress but bustiers don't tend to fit me right.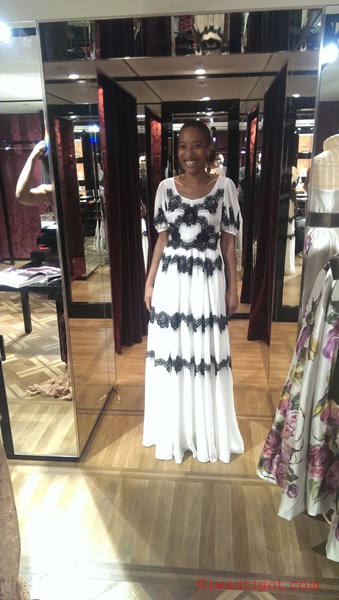 I managed to try on a couple gowns. I love this white and black lace one. It was about $7500. It was light as air and full of movement.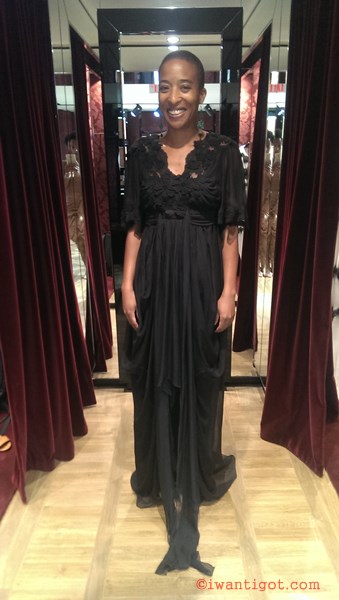 Another beautiful dress was his black bustier gown. The bustier is hidden underneath the silk. I forgot to tie the dress and make a nice bow in the back. This baby will set you back $9000. I didn't want to be a dick, so I limited myself to three items to try on. I wanted to try everything though.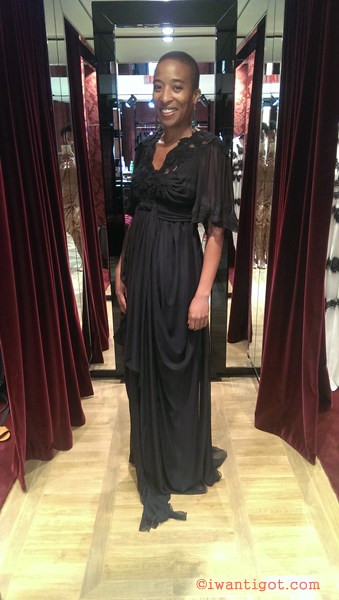 The store is pretty gorgeous and not overdone like I expected. They will carry a lot of ready to wear in the store so there should be a selection of those crazy mosaics dresses from Fall 2013 coming in soon. Right now there is a lot of Pre-Fall collection available. The shoe selection is smaller than I expected but look out for those lace pumps and the floral boots. Just amazing! Check out the rest of my photos of the new Dolce & Gabbana store on Bloor Street in the gallery below