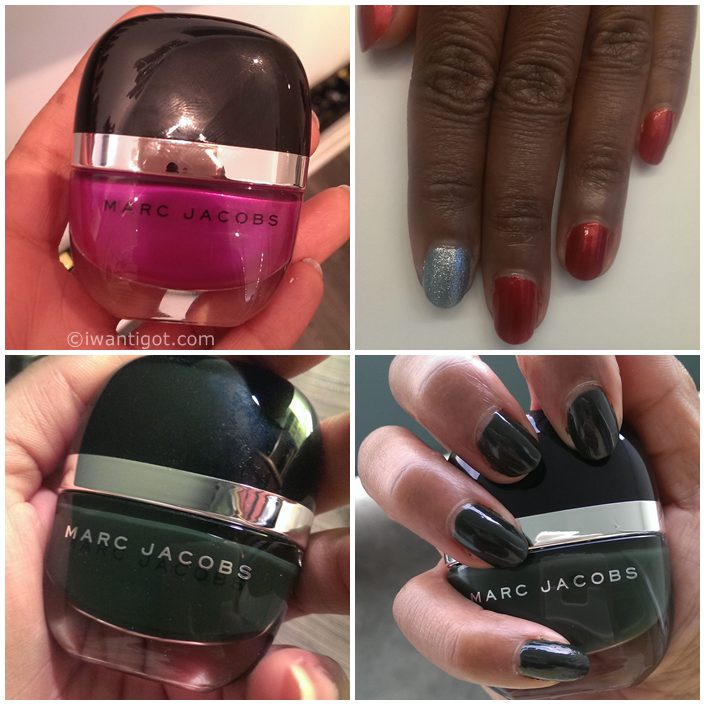 Marc Jacobs announced a beauty line earlier this year and the reaction was pretty massive. As a teaser, the press release included photos of of the packaging design. I was in love already. The design was so compelling. Black and silver dominated the packaging that played with long lines and curves. The design was simple but managed to capture a distinct, expensive look of its own. It didn't matter what the product was like I would be buying some nail polish and mascara.
Marc Jacobs and Sephora are both owned by LVMH. Marc Jacobs Beauty is a collaboration between the designer and Sephora Originals, the company's private label. This is first foray into cosmetic collaborations with designers from the LVMH family. Originals produced lines for Hello Kitty and a few smaller designers previously.
So fast forward to September and the collection is in Sephora stores. I'm on a mission to buy the Enamored Hi-Shine Nail Lacquer by Marc Jacobs Beauty. I spend an agonizing time figuring out which colours to buy. The selection of colours isn't large and there are only 24 shades but man, they are gorgeous. I selected an army green called Nirvana and a metallic red called Desire Wine. Everyone asks me about the brush and if it was difficult to use. Thankfully, the rounded lid on the Nail Lacquer is just a cap. You pop it off and a regular brush is underneath, like Chanel or YSL bottles.
Marc Jacobs Beauty nail Lacquer gets thumbs up from me. It's really, really good. The colours are very saturated and opaque. The formula is easy to work with and not too thick. The Lacquer dries flat like glass (similar to my favourite Chanel) and has the shiniest finish. It claims to have the shine of 30 coats. I can't say that number is right but I couldn't stop looking at my nails for days. I wore the lacquer for 5 days with minimal wear on the tips before I got bored and needed to change it up. I used three coats for my application because I've become a three coat junkie. You could get away with two coats no problem though.
Enamored Hi-Shine Nail Lacquer by Marc Jacobs Beauty is $22 and available at Sephora in Canada.