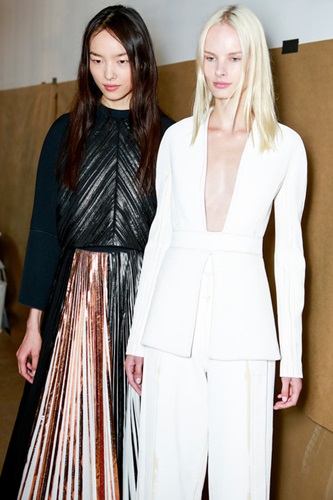 Proenza Schouler can do no wrong! This Spring Summer 2014 collection is so very strong with every look hitting the right notes in my style playlist. Jack and Lazaro relayed their inspiration to Hamish Bowles at Vogue:
looking at the ice-cool seventies interiors of architects and designers like Joe Colombo and Paul Rudolph, and the monumental organic furniture of the Brazilian Sérgio Rodrigues, and the North Californian J. B. Blunk. "Glass and chrome and white lacquer," said McCollough of those vintage interiors that turned them on, "mixed up with a shaggy Moroccan rug." "It's minimal," added Hernandez, "but there's a warmth, an earthiness to it with all those green plants."(source)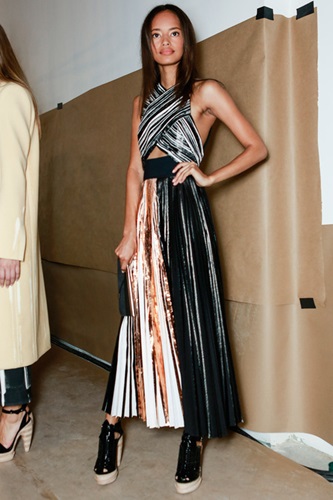 The shoes, the shoes. I want the shoes so badly!!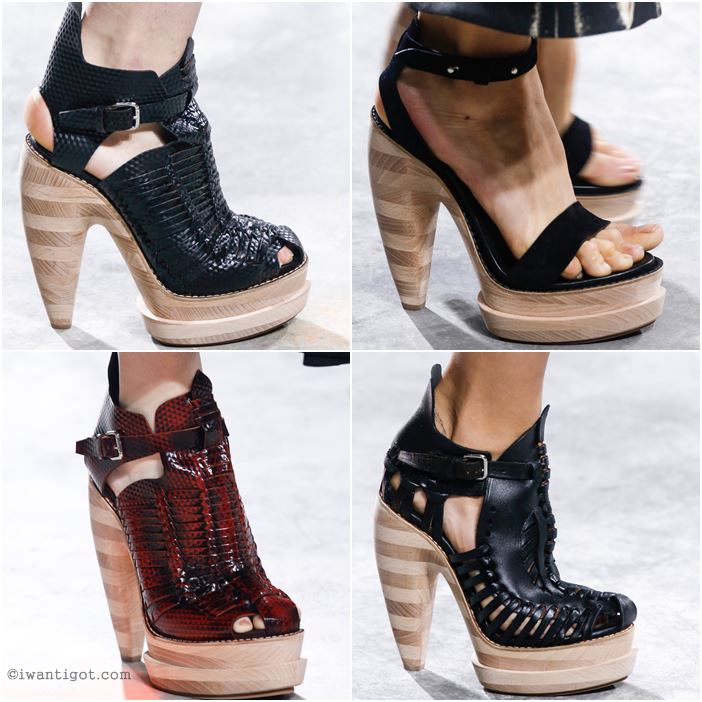 As always, I try not to make too many final judgements on a collection without seeing the video. The Proenza Schouler Spring Summer 2014 fashion show is amazing! I'm so in love. I also took a look at the Proenza Schouler Spring Summer 2014 trunk show on Moda Operandi. It's just stunning.
Proenza Schouler is available online at thebay.com and in Toronto and Vancouver at The Room in Hudson's Bay.
images: vogue.com