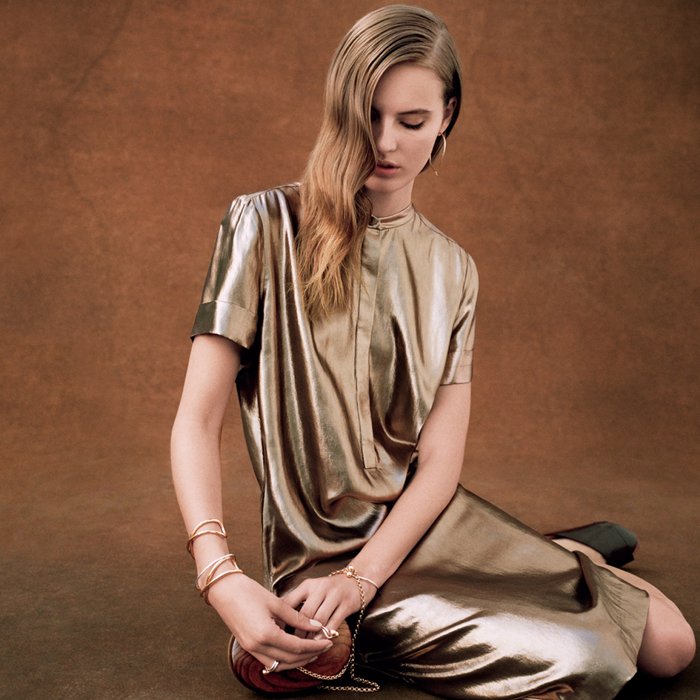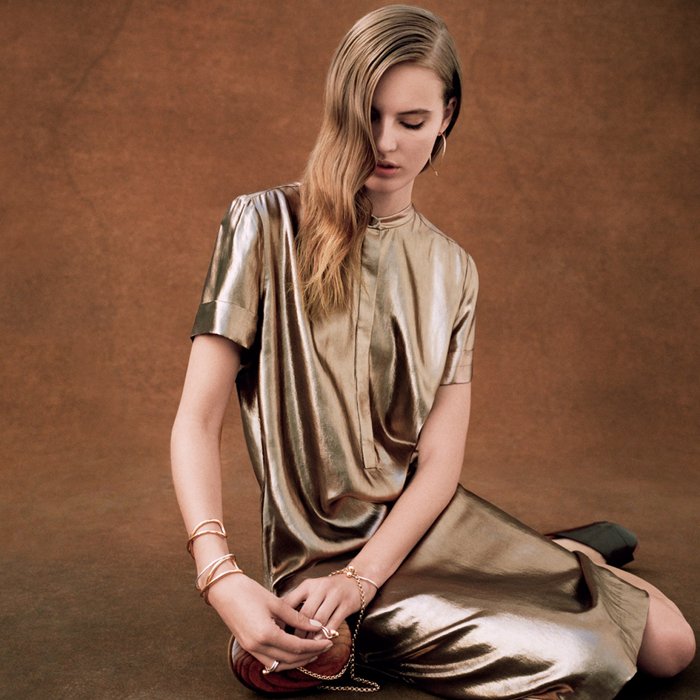 I was creeping on a twitter conversation between a couple of friends who were talking favorably about this new American sportswear company based out of New York City called Trademark. I decided to check them out and I fell in love with the Alcoff Shirtdress.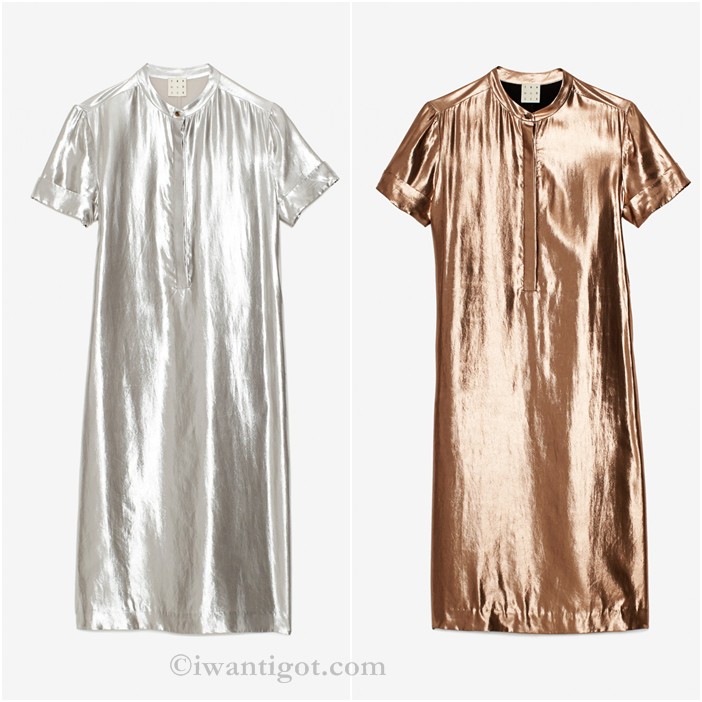 The Alcoff Shirtdress is a perfect metallic shirt dress that looks as if it was poured on. The design details are perfect minimalism for the bold lamé fabric. The straight relaxed fit makes this dress super easy to wear to the office or a party. Of course, all great dresses have pockets and the Alcoff Shirtdress keeps them hidden by using side seam pockets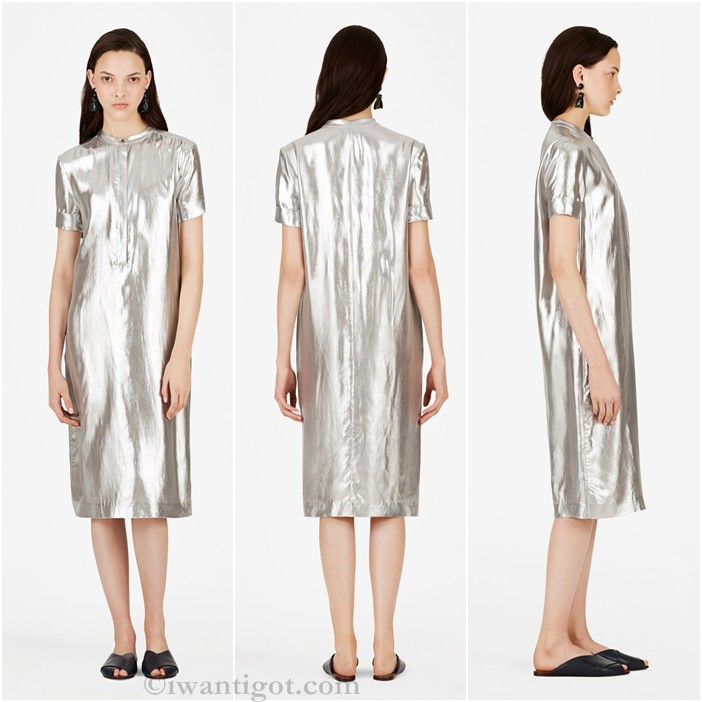 Alcoff Shirtdress at $228 is a great price and nothing in the Trademark line will be over $500. The Alcoff Shirtdress is available ordered online at www.trade-mark.com but unfortunately they only deliver to the US at the moment. I hope you deliver to Canada soon ladies! I need this dress.
Trademark started in 2013 by Alexandra and Louisa Burch. Yup, the former step-daughters of Tory Burch. Alexandra and Louisa freely admit they have help from their very successful parents. The brand is backed by J. Christopher Burch's investment company, Burch Creative Capital. Tory is on hand for consultations. It possible this could be a new Burch empire in the making.
images: www.trade-mark.com