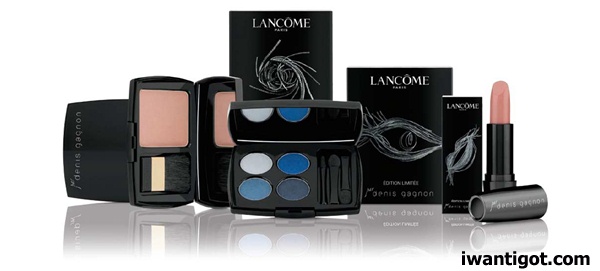 Here is my last bit of Denis Gagnon related fashion news today, a new makeup collaboration with Lancôme for Fall 2011. The collaboration will become available in Mid August at select Lancôme counters.
To reflect the brand's philosophy of partnerships between arts and beauty, Lancôme pursues its mission to promote excellence by associating with talented Canadian fashion designer Denis Gagnon. This artistic collaboration between Lancôme and Denis Gagnon started in 2010 with the celebrations surrounding the designer's 10th anniversary and the related exhibition of his work organized by the Montreal Museum of Fine Arts. For this occasion, Lancôme had created makeup looks to complement the Spring-Summer 2011 collection of Maison Denis Gagnon. In the fall of 2011, Lancôme will continue this association by launching a limited edition, exclusive makeup collection created in collaboration with the fashion designer.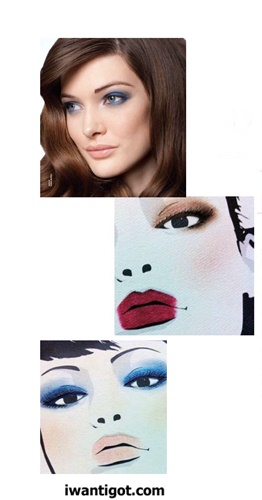 These beauty looks, created by makeup artist Lora Spiga in collaboration with Denis Gagnon, feature smoky and sophisticated eyes that ooze self-confidence, combined with a seductive mouth in shades of nude to intense purple.

"I wanted to create a look that was both edgy and sober. When I create, I always look for simplicity, interpreted differently. I think this theme once again applies to our collaboration. We have brought a new freshness to the structure of the face, while warming up the lips. The look is subtle, never overstated. Smokey eyes, defined cheekbones, and a mouth that can be almost unnoticeable or very present, as you wish", Denis Gagnon

"I was very enthusiastic to work with Denis again as our last association, for his Spring-Summer 2011 fashion show, had gone so well. For the creation of this very special makeup collection, we have joined forces to create beauty looks that highlight women's beauty and complement Denis' new collection."Lora Spiga, official makeup artist, Lancôme Canada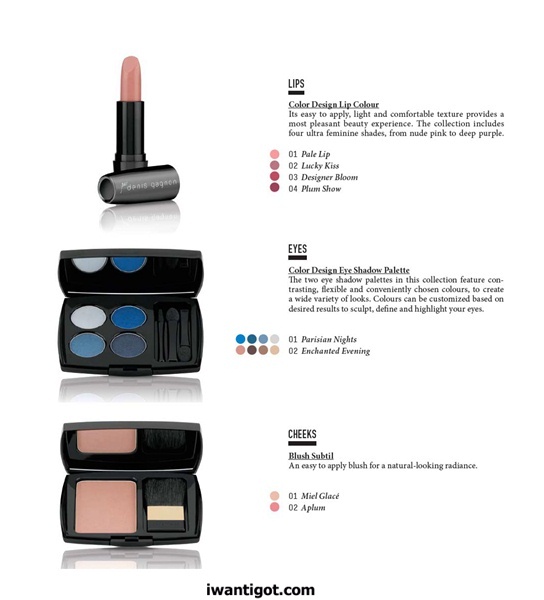 "This collaboration with Lancôme is a very happy marriage. I think that associating two prestigious brands, each well known in its respective field of beauty and fashion, brings a breath of fresh air to the beauty industry", Denis Gagnon, designer.
The Denis Gagnon Fall 2011 collection will retail between $27 Р$50. A limited make up bag/evening clutch designed by Denis Gagnon will be available at select Lanc̫me counters in The Bay. The bag is filled with Lanc̫me samples worth $140.
images: courtesy of L'Oreal Canada