Masthead.ca has a feature called Cover Critiques. It takes two magazine covers and asks members of the industry to critique them. I was asked to provide my input for the March 2010 issues of Fashion and Flare.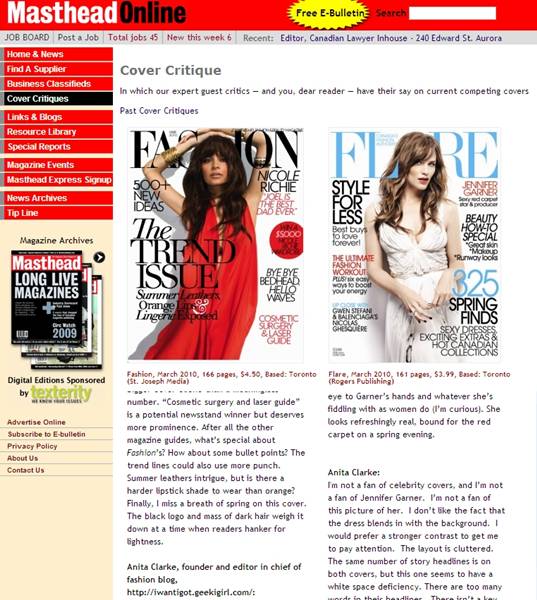 Read everyone answers at Cover Critiques on Masthead.ca.
This critique was pretty hilarious from my standpoint. I'm a subscriber to Fashion Magazine but not Flare. However, I bought the March 2010 issue of Flare because there is a picture of me in it. I'm on page 150!