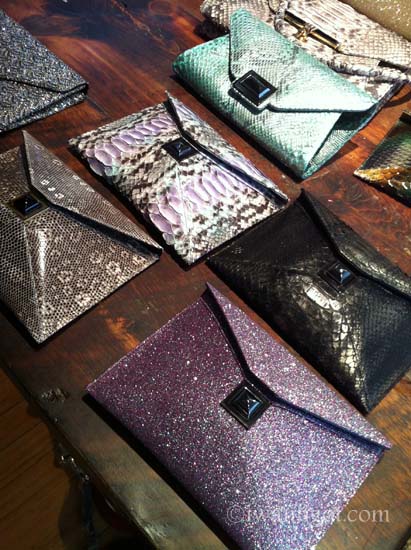 Kara Ross is Queen of the exotic skins. This award winning designer is known for her luxury clutches made of out of a colourful assortment of skins like lizard, python, alligator and ostrich finished with a clasped made from coloured stones. Kara is a certified GIA gemologist and she puts that experience into her handbag and jewellery designs.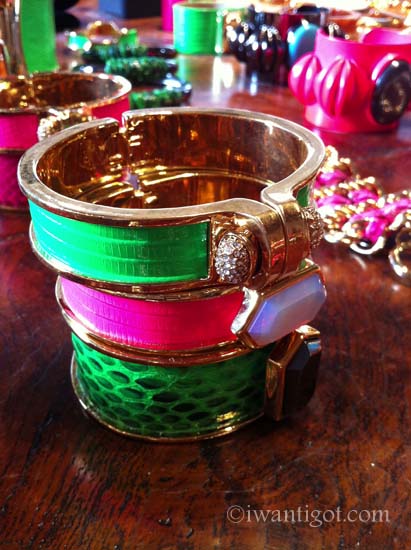 To compliment the skins, Kara uses mother-of-pearl, labradorite, black onyx, rock crystal and hematite gemstones. Kara by Kara Ross jewellery uses alternative materials like jet, marcasite, lava, wood and chalcedony to create her statement making jewellery in addition to traditional materials like resin, crystal, Malachite, Lapis, Tiger's Eye, Amethyst, Turquoise and Onyx.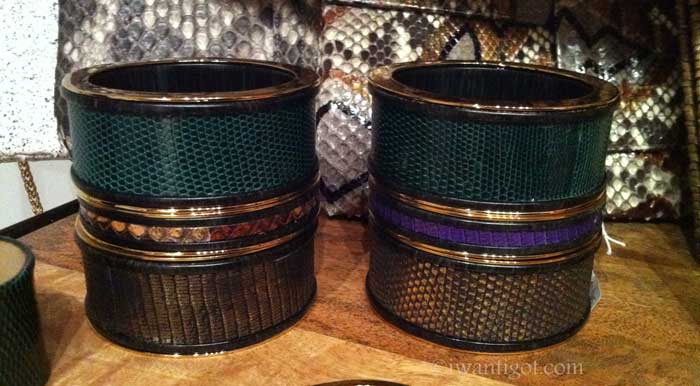 I attended a preview of the Spring Summer 2013 Kara Ross Handbags and Kara by Kara Ross Jewellery. It was the first time I got a look at the product in person and I'm such a fan of the handbags. I love the Art Deco inspiration in the shape and the clasp design. The skins are so unique and colourful with all kinds of colour combinations including neon available. I'm the lucky owner of a neon pink python Electra clutch (thanks to Kelly Claman Company) and I love it. It's the perfect statement piece for a completely black outfit but I'm also looking forward to doing some crazy colour blocking in the summer. I'm thinking of paring it with my neon yellow dress and pink cork platform heels.
Kara by Kara Ross is available online at eluxe.ca and The Bay or in store at Holt Renfrew (Made a mistake about Holts, Ursula B in Montreal also carries Kara Ross).