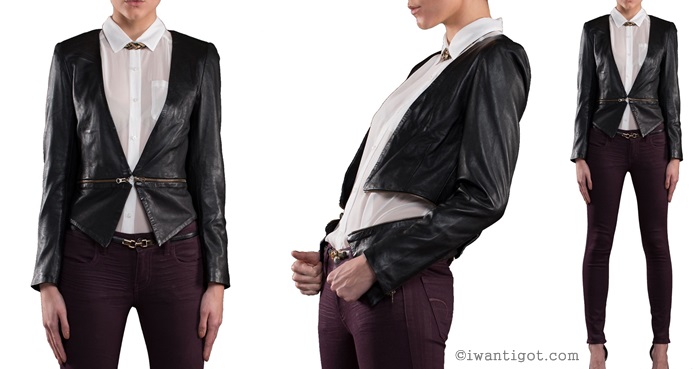 Canadian online shopping is developing rapidly and I'm getting notified of new shops all the time. One of those shops is Pont Neuf Boutique. I was browsing the site and discovered this great leather blazer by Bano eeMee. The New York Blazer has a fitted, sever cut. I also love anything that can be worn a number of different ways.
Calgary based Bano eeMee was launched in 2011 by Creative Director Aleem Arif. Aleem works closely with artisans in his native Pakistan to produce the brand's leather jackets. Canada isn't totally left out and some pieces are produced in Calgary.
The New York Blazer by Bano eeMee is $348 at Pont Neuf Boutique.
images: pontneufboutique.ca