Ya'll know I went crazy over Rick Owens Fall 2009 – 2010 collection. Well the stuff is hitting the stores and it's gorgeous.
Elbow Wing Cropped Front Leather Jacket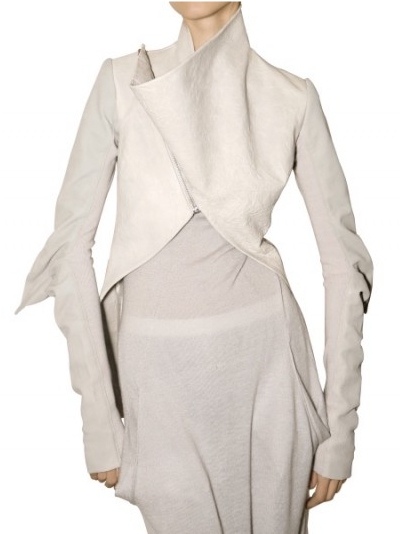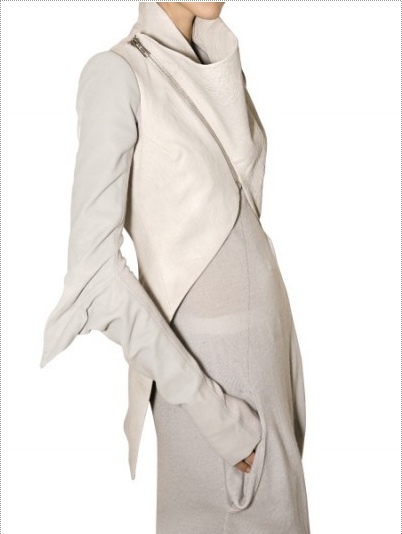 This jacket is my favourite of the bunch. White leather for winter, Hot. It's like leather tails, love it!
Oversized Coat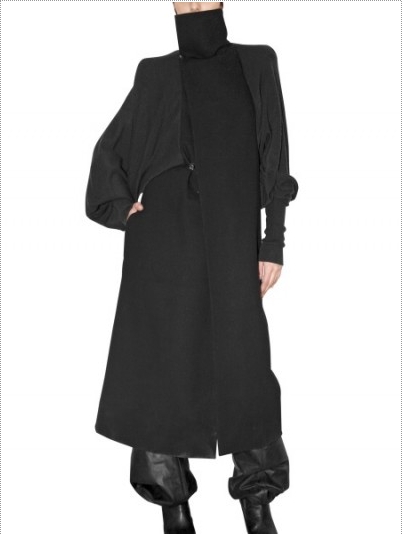 Felt Padded Shoulder Jacket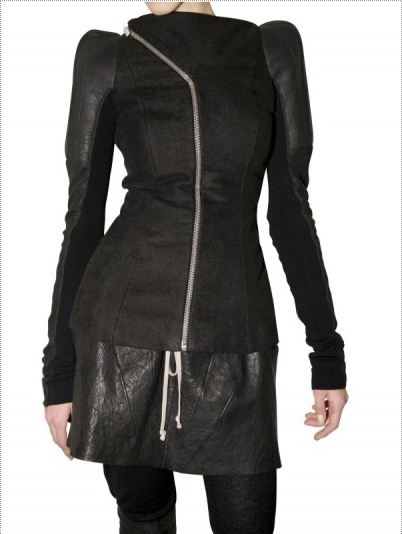 Rick brings out some strong shoulder.
Mikado Trim Shearling Leather Jacket