Deluxe iBall Ball Chair w/ Speakers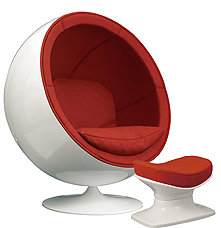 This would be perfect for chilling out at home. With the built in speakers you can be rocking your pod in this cool ass chair.
I also like the bubble chair. The colour selection is incredible. Hmmmmm, Lime Green 015. That would be nice.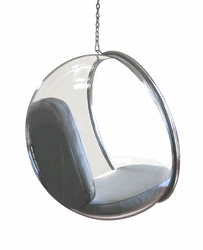 Seems a lot of items from this inmod.com site are really freakin' nice, check it out!
via Trendir – Trendir is an awesome, awesome site.

chairs, furniture