nCode N145 Squash Racquet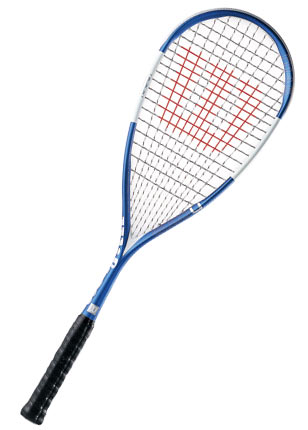 I love squash and I love this racquet. It's once of the new 2005-2006 racquet line that uses the new nCode technology. Wilson claims that this racquet delivers 2 times the strength, 2 times more stability and 22% more power. I tried a demo of this racquet at the gym today, and I have to admit some shots that I normally don't make the front wall were hitting today. And my serve, oh man, it's never been so easy. So you can see it was an easy sell for me.
I play squash in a league at my great gym, The Wellington Club. They have leagues for everyone, including beginners. The Squash pro, Jamie Martel is a great resource and gives excellent lessons. Squash is a fabulous workout and a great sport to get involved in.