I opened my email after work today and I just about had a heart attack!
Threadless has hoodies now! HOODIES, people, HOODIES. Best of all they have my all time favourite t-shirt printed as a hoodie.
Damn Scientists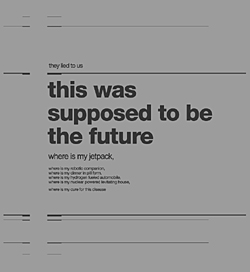 I placed an order and I'll be eagerly waiting for it to arrive. The small sizes went damn quick. The email arrived at 5:55pm. I placed my order at 7:30P.M. and by that time they were gone. Boo urns.
There were some other styles that you can view here:
Pandamonium
Radios – I really like this one too!!!
Afternoon Delight
MP(3)
But this brings up something else, Threadless uses the spelling Hoody. I prefer Hoodie, not sure why. Probably because it's cuter looking or something. They are both technically the same. I checked wikipedia and found that Hoody is the alternate spelling. Yes useless info, but there you go.
[tags]threadless, shopping, fashion, tshirts, hoodies, hoody[/tags]