How nice of Mackage to name a coat after me. LOL.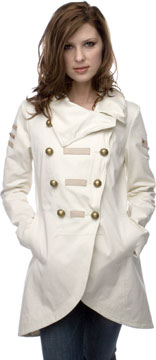 I saw this beautiful coat on the Browns website and fell in love. It was only when I went looking for good pictures did I find out that the coat is named Anita (geekigirl's alter ego). And they know me so well, it's military inspired. YES!!!!!
Mackage coats are available at a lot of places in TO, to many to list actually. If you go to their website and click stores, they will happily email you the list.
Pics from Revolve Clothing.