Fall Winter 2006 shoes from Maloles
I featured Maloles shoes before and I just discovered their fall line up.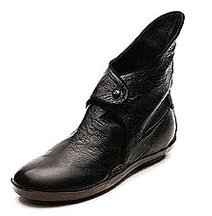 I love the asymmetrical opening on these boots. I bet they sit nicely against the leg and look great with skirts.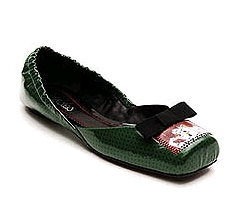 I've seen a lot of these box toe ballerina flats, I love them.

These ones look like they have a little face.