The illest villian, Madvillain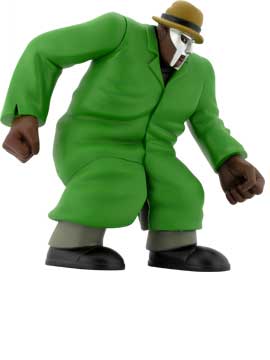 Kidrobot and Stones Throw Records have teamed up to create the Madvillain toy. I'm so psyched, Madvillian is the coolest villain ever. It's even got MF Doom's mask, how great is that.
If you have no idea what I'm talking about you need to get your hands on the album Madvillainy. It's one of my favourite albums ever.
Thanks to the crew at Magic Pony for stocking this.
image: magic-pony.com