The Jil Sander Fall 2007 collection was very beautiful. Clean straight lines (the best kind) and of course beautiful tailoring. I really was taken by the accessories more than the clothes.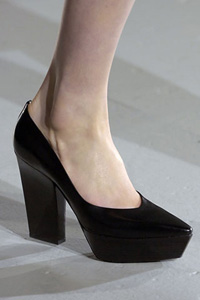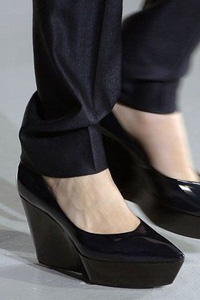 The wedge is the best out the bunch.

Hello boots! These come a close second to the wedge. I do worry about the toe area; it's really pointing.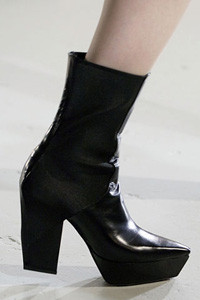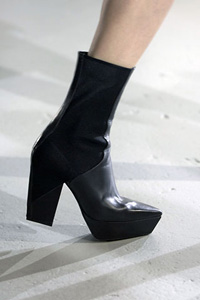 The clutches are perfect. I've been looking for a great patent bag and that blue one is what I am looking for.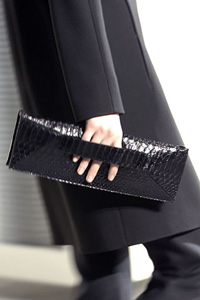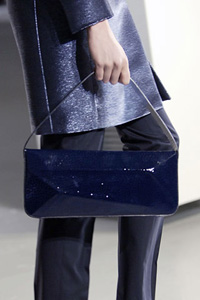 images: style.com